A South Korean computer engineer built a tombstone, his photos spread widely across social networks, in honor of the "Internet Explorer" anniversary on the occasion of the American giant Microsoft's discontinuation of this famous browser.
In contrast to many other countries, Internet users in South Korea, which has one of the fastest communication networks in the world, have stuck to using Internet Explorer, which Microsoft officially ended Wednesday after 27 years of launch.
Internet Explorer's "cemetery" on the roof of a cafe in South Korea
On the occasion of the end of the browser, the 38-year-old engineer, Kyung Jong, set up a tombstone on the roof of a cafe in the city of Gyeongju in southern South Korea, with the famous letter "e" on it that appeared on hundreds of millions of computers for many years around the world, and attached it to the phrase "That was a good tool to download other browsing systems.
Pictures of this strange "burial" have spread widely across social networks, especially via Reddit, where users have liked it tens of thousands of times.
Internet Explorer's "cemetery" on the roof of a cafe in South Korea
Soon after its launch in August 1995, Explorer quickly surpassed its rival Netscape, the first browser in the history of the Internet, to the extent that it acquired more than 90% of the sector's shares at the beginning of this century. However, the browser has fallen sharply in recent years, after many users complained of slowness and recurring problems.
However, this was not the case in South Korea, where the use of "Explorer" remained mandatory in banking services and e-commerce operations until around 2014.
Also, "Explorer" remained until a few years ago when the browser used automatically for many South Korean government websites, according to the local press.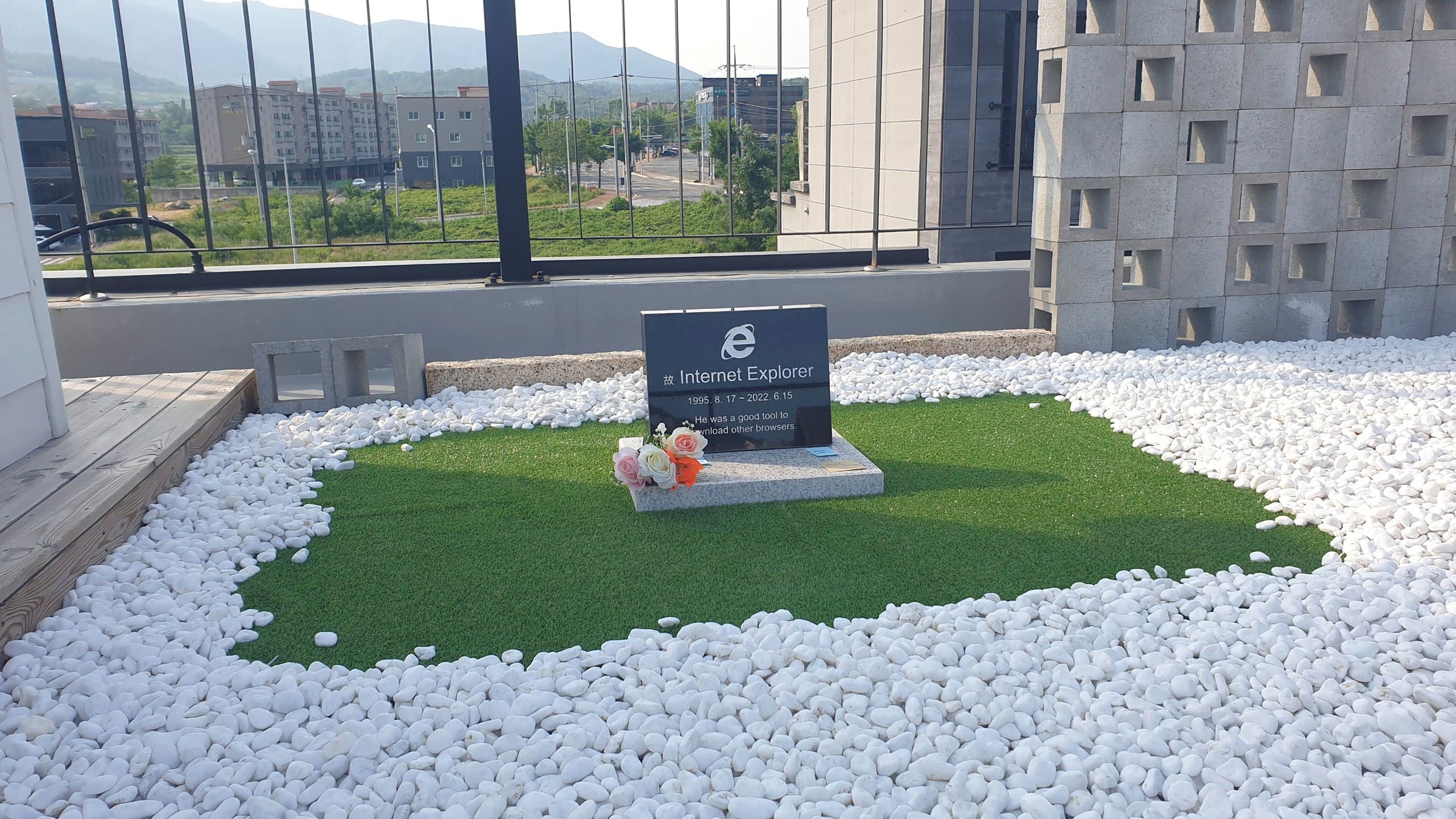 Internet Explorer's "cemetery" on the roof of a cafe in South Korea
Kyung Jong told AFP that in his work as a software engineer and website developer, he constantly "suffered" from compatibility issues between different programs due to Internet Explorer.
He added, "In South Korea, when working in the field of website development, you are often expected to provide a program that is compatible with Internet Explorer and not with Chrome," the browser belonging to the US giant Google, which currently accounts for three-quarters of the global market for browser systems, according to the website. Kinsta specialist.
And Microsoft announced since last year that June 15, 2022 is the date of stopping the work of the "Explorer" browser, which witnessed 11 consecutive copies.
In practice, Explorer will still be used, but Microsoft will stop updating or modifying it.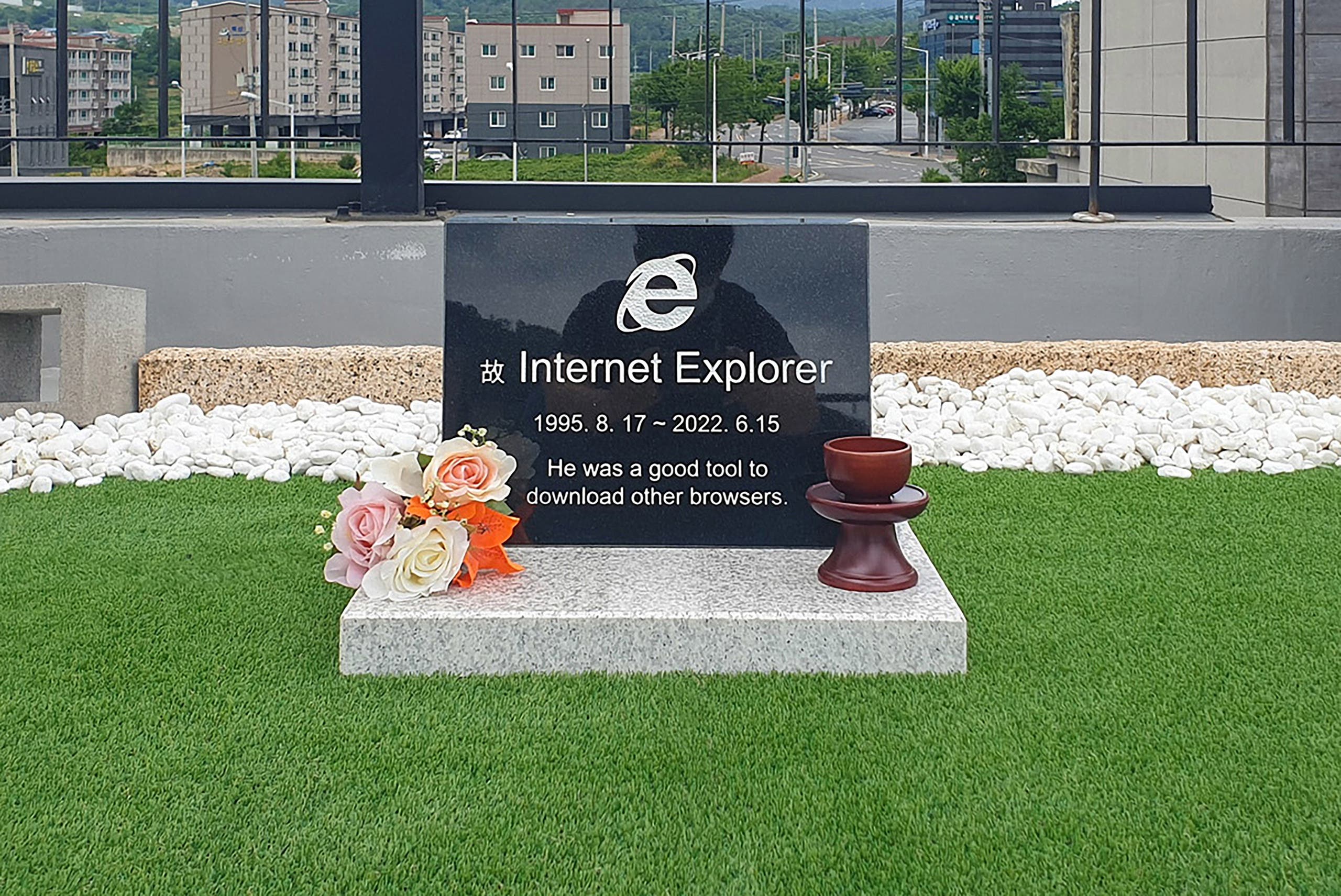 Internet Explorer's "cemetery" on the roof of a cafe in South Korea