Peruvian actress Anahí de Cárdenas She was moved after the recognition she was given on the Panamericana TV program.
Anahí de Cárdenas was a guest last Saturday March 4 in the program "Saturday with Andrés"space in which he received a tribute from the television host Andres Hurtado and her production team, who prepared a video showing the artistic career of the actress and her long fight against breast cancer. After the broadcast of this material, the public that was on the set did not hesitate to cheer and applaud the singer, who, given the affection of her followers, could not contain her tears.
Anahí de Cárdenas recalls that she took psychological help to deal with cancer
In November 2019, Anahí de Cárdenas She was diagnosed with breast cancer, which she managed to beat after two and a half years. In this regard, the interpreter of "Lick that shirt" confessed that she underwent psychological therapy while she underwent chemotherapy and other treatments to deal with the disease. The actress said that her psychologist asked her to write, since that would help her "exorcise everything that was happening to me."
Also a singer, Anahí de Cárdenas, published a book in which she tells unpublished details of her battle against cancer.
Anahí de Cárdenas reveals that she currently suffers from anxiety
in conversation with Andres Hurtado, Anahí de Cárdenas He said that, in addition, he has been struggling with his mental health since before he was diagnosed with cancer. In this regard, the model maintained that she still deals with depression, but to a lesser degree; and, now, she also fights against anxiety, diseases that she manages thanks to the help of specialists. "I think that artists are very sensitive, so it's easy to fall into these things because we feel a lot. When I was sad, I wasn't sad, I wanted to die, and when I was happy, I was euphoric."said the national artist.
Finally, the actress from "Don't tell me spinster" made it clear that although anyone can go through this type of situation, the way in which it affects each one is different.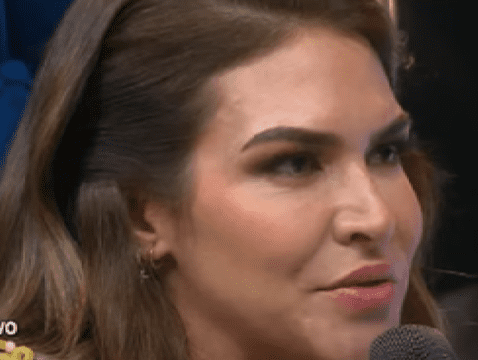 Anahí de Cárdenas has struggled with her mental health for several years, for which she had to seek psychological help. Photo: capture YouTube