Last Updated : 02 Jan, 2023 12:05 AM
Published : 02 Jan 2023 12:05 AM
Last Updated : 02 Jan 2023 12:05 AM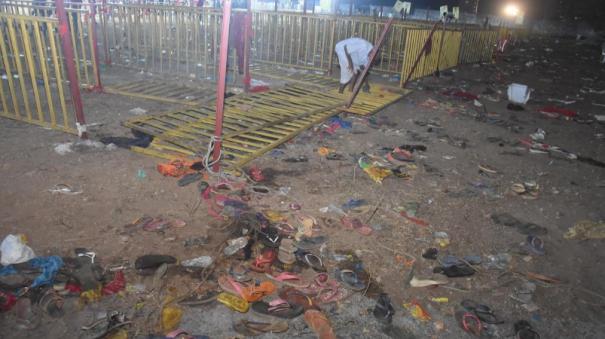 Guntur: Again there was a crowd in the event where Chandrababu Naidu participated. Three women have died in this jam. The incident took place in Vikas Nagar in Guntur region of Andhra Pradesh. Earlier, a few days ago, 8 people died in a stampede at a meeting attended by Chandrababu Naidu in Nellore.
Assembly elections in Andhra Pradesh will be held next year. Telugu Desam Party leader and former Chief Minister Chandrababu Naidu is participating in series of meetings and events across the state ahead of this election. This event has been held as a part of it.
Then the Sankranti gifts were given. There was a crowd in it and this shocking incident took place. Chandrababu Naidu has expressed his regret over this. He has also announced to give relief of Rs.5 lakh each to the families of the deceased.
Andhra Chief Minister Jagan Mohan Reddy expressed his grief. He also ordered the authorities to provide necessary medical assistance to the injured people in the incident. Three women died in the stampede. One died on the spot and two died while being taken to the hospital. More than ten people were injured.
Don't miss out!