Last Updated : 13 Aug, 2022 06:08 AM
Published : 13 Aug 2022 06:08 AM
Last Updated : 13 Aug 2022 06:08 AM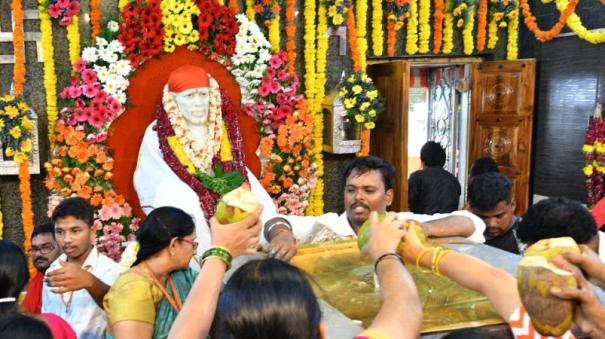 Shirdi: A former legislator from Andhra Pradesh donated a gold crown at a cost of Rs 36.98 lakh to the Shirdi Sai Baba Temple in Maharashtra.
Annam Satish Prabhakar, a former member of the Babatla Legislative Assembly constituency in Andhra Pradesh, is an ardent Shirdi Saibaba devotee.
On the eve of Raksha Bandhan, he went to the Shirdi Saibaba Temple in Maharashtra yesterday and bought a 770 gram Rs. 36.98 lakh worth of gold crown and 620 grams weighing Rs. He also presented a silver Tambala plate worth 33 thousand to Swami.
Recently Dr. Ramakrishna (80) from Hyderabad presented Shirdi Saibaba with a gold crown worth Rs 33 lakh, said Bhagyashree Panayat, CEO of Shirdi Devas Donation.