In a dangerous development of its violations against children and exposing them to dangers, the Houthi militias distributed personal weapons, "Kalashnikovs", in a number of schools in the capital, Sana'a, including Ibn Majid School, according to Yemeni media reports.
In the details, the parents near the Ibn Majid School located in the political district were surprised last Tuesday, when trucks unloaded equipment and weapons in the crowded school with students.
Motorcycles and personal weapons
Leaders of the Houthi militia distributed motorcycles, personal weapons and combat clothing at the school, which is one of the largest boys' schools in Sana'a.
In addition, specialists considered that the Houthi militia's distribution of weapons in schools is evidence that it is following a malicious recruitment policy, which is not excluded by Iranian experts.
The Houthis' exploitation of schools and their shipment of weapons coincides with their heavy losses, especially on the Ma'rib fronts, where the militias themselves admitted that more than 14,000 of their members had been killed since last July.
Children recruited by the Houthi militia (archive)
horrific violations
It is noteworthy that the Yemeni Minister of Legal Affairs and Human Rights, Ahmed Arman, had confirmed on Sunday that the Houthi militia had committed horrific violations against Yemeni children, causing the killing of children, in clear defiance of all international and local laws and covenants.
Arman said in a press statement that "in light of their continued violations of children's rights, the Houthis have used tens of thousands of children under the age of eighteen on the front lines since their coup against power in 2014, according to the official Saba news agency.
Human shields
He also indicated that the militias used children as human shields at military points and as informants, in addition to their indiscriminate bombing of a number of populated areas, which claimed the lives of thousands of children and women.
He also confirmed that the mines planted by the Houthis on farms, roads and residential areas had killed a large number of children, including those who had permanent disabilities and lost one or both limbs without taking into account the lives of civilians.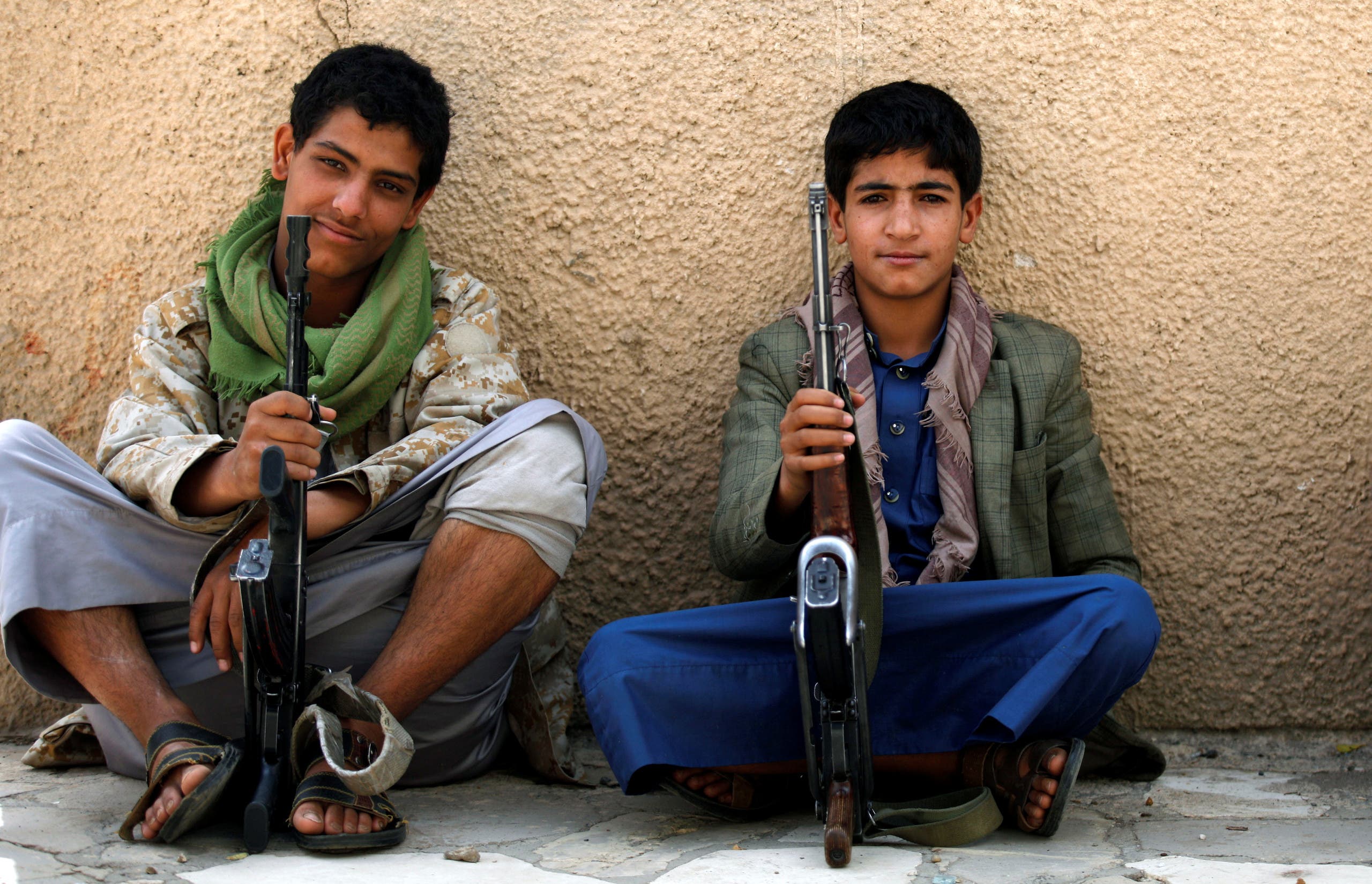 From Sanaa (archive)
Converting schools into camps
Arman stressed that the Houthis' use of schools and educational facilities, turning them into camps and weapons depots, and destroying them through indiscriminate bombing with rockets and artillery shells, is a violation of international humanitarian law and international human rights law.
He also called on the international community to pressure the Houthi militia to stop these violations and take a serious stand to protect Yemeni children from arbitrary behavior and massive recruitment processes, and to provide support to the government to help it implement the national strategy to combat the recruitment and use of children in the armed conflict.