Arrogance has no place in any democracy. The announcement of the withdrawal of agricultural laws by the Central Government was a historic victory for the farmers. As the Congress will stand shoulder to shoulder with the peasants in future struggles Rahul Gandhi Said in a letter to farmers.
Farmers have been fighting for the last one year against the 3 agricultural laws introduced by the central government and demanding their repeal. As a result of this struggle, Prime Minister Modi announced yesterday that he would withdraw all 3 agricultural laws. It looks like the federal government will take action to repeal these laws in the coming winter session.
In this context, next year Punjab, Goa, U.P. Opposition parties have stated they will not run in the by-elections.
In this situation, the former Congress leader wrote a letter to the farmers Rahul Gandhi Congratulations.
In that letter Rahul Gandhi As stated:
"The federal government has announced the repeal of all three agricultural laws, a historic victory for the peasant struggle. The struggle did not end there.
I urge Prime Minister Modi not to dare to conspire to enslave farmers on their own land for the game of some corporates.
Prime Minister Modi had promised to double the income of farmers by 2022 and ask them to work for its fulfillment. Farmers know what is good for them and what is not good for them. Farmers should announce their future plans as soon as possible. The Prime Minister must not forget that power is a media tool to serve. There is no place for dishonesty, stubbornness and arrogance in any democracy
Amidst the frost, scorching sun and heavy rains, the farmers have won the Satyagraha struggle amidst all sorts of atrocities and atrocities.
The peasants, who stood in the way of Gandhi, waged a virtuous struggle against the arrogance of the dictatorial ruler and demanded the reversal of their decision. This is an example of the great victory of truth against falsehood. This would not have happened if the central government had listened to the demands of the farmers from the beginning.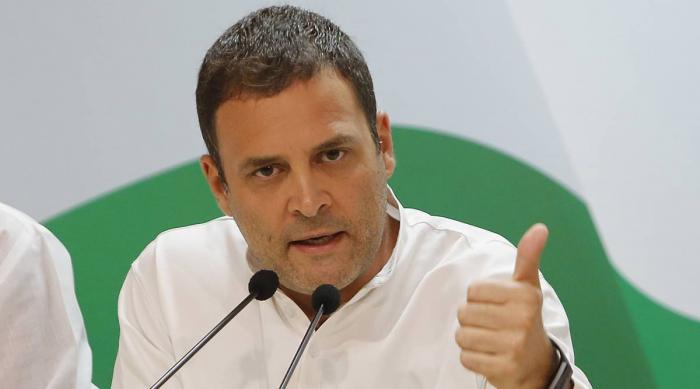 Get the minimum support price, repeal the controversial Electricity Amendment Act, reduce taxes on agricultural equipment, reduce diesel prices, and raise the issue of farmers' credit.
I assure you that every Congressman will stand shoulder to shoulder with your voice in future struggles like this one against agricultural laws. "
Thus Rahul Gandhi Said.
.