Published: 22 Dec 2021 11:51 am
Updated: 22 Dec 2021 11:51 am
Published: 22 Dec 2021 11:51 AM
Last Updated: 22 Dec 2021 11:51 AM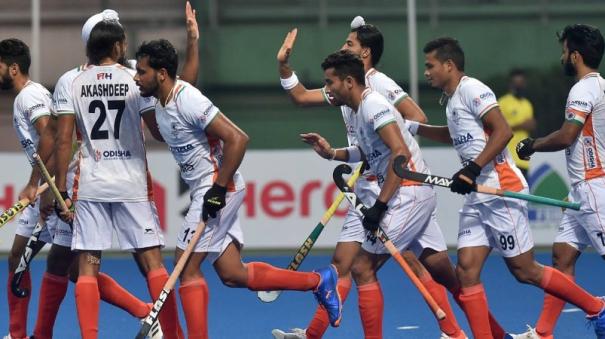 Dhaka: For men Asian Champions India lost to Japan 3-5 in the semi-finals of the Trophy Hockey Series.
India-Japan clash in the semi-finals of the series in Dhaka, Bangladesh yesterday. Japan won 5-3. Shota Yamada, Raiki Fuji Shama, Yoshiki Kirishita, Koshi Kawabe and Rioma Oka scored for the team. Dilpreet Singh, Harmanpreet Singh and Hardik Singh scored for India.
The Indian team, which lost in the semi-finals, will face Pakistan in a match for 3rd place at 3.30 pm today.
.