Last Updated: 07 May, 2022 07:22 AM
Published: 07 May 2022 07:22 AM
Last Updated: 07 May 2022 07:22 AM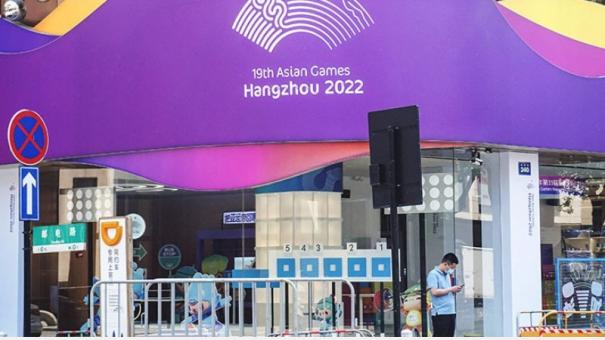 Tashkent: Sep coming to Hangzhou, China. The Asian Games were scheduled to be held from the 10th to the 25th. Meanwhile, the Asian Games have been in limbo for the past few weeks as the corona infection has been spreading rapidly in Shanghai.
In this context, the Executive Committee of the Asian Olympic Council met in Tashkent yesterday to discuss the situation in China. It was decided to postpone the Asian Games indefinitely.
Meanwhile, the Asian Olympic Council has announced a new date for the Games in consultation with the Chinese Olympic Committee and the Hangzhou Asian Games Organizing Committee.
Travel by train from Shanghai to the Hangzhou area where the competition will be held. Currently, the Asian Games have been postponed due to the impact of the Corona Pandemic in Shanghai.
Also, the 3rd Asian Youth Games scheduled to be held in Santo, China from December 20 to 28 have been canceled. The next Asian Youth Games will be held in Tashkent, Uzbekistan in 2025.
.