The Asiri heritage was strongly present at the Qimam Festival of Mountain Performing Arts held in the Asir region through traditional folk clothing such as the "Asiri Thobe" and also "souvenirs" that bear the identity of the region.
Where "Amal Ibrahim" mentioned that she started working on souvenirs by designing the Asiri boy and the Asiri girl in the usual dress, as well as snowballs and magnetic panels, and the goal is to transform the Al-Asiri cat into products that the visitor can purchase.
"Amal" said: "We started five years ago in this field, and it received beautiful responses and a great turnout from visitors to the region, and we adopted them to be in small sizes to make them easy to carry, and in a beautiful artistic way, and highlight the identity of the region."
She indicated that the participation in events and festivals contributed to the widespread spread of their products and they became clients from outside the region, indicating that the real breakthrough for them was from the Soudah season, and their support was the plastic artist "Ibrahim Al-Ma'i" who presented them with his drawings to start with designs.
She added that she cooperated with her friend "Noura Al-Dosari" through drawings and supporting ideas, to produce everything that renews the idea of ​​a souvenir with the identity of the region.
On the other hand, the design of the Asiri Thobe emerged in a modern spirit and with a variety of pieces of "abayas, scarves, and furs." The Saudi designer, "Salama Abdul Rahman," said that she started working on the design of Asiri fashion 10 years ago, due to her interest in heritage and southern fashion.
She indicated that she represented the Kingdom internally and globally, her latest participation in representing the Kingdom was in Italy at the Artigano Festival in Milan.
And about her designs, she said: I added traditional products such as "scarves and cardigans, as well as bags" and embodied the Asiri cat on my designs, the yellow handkerchief, and the workbook.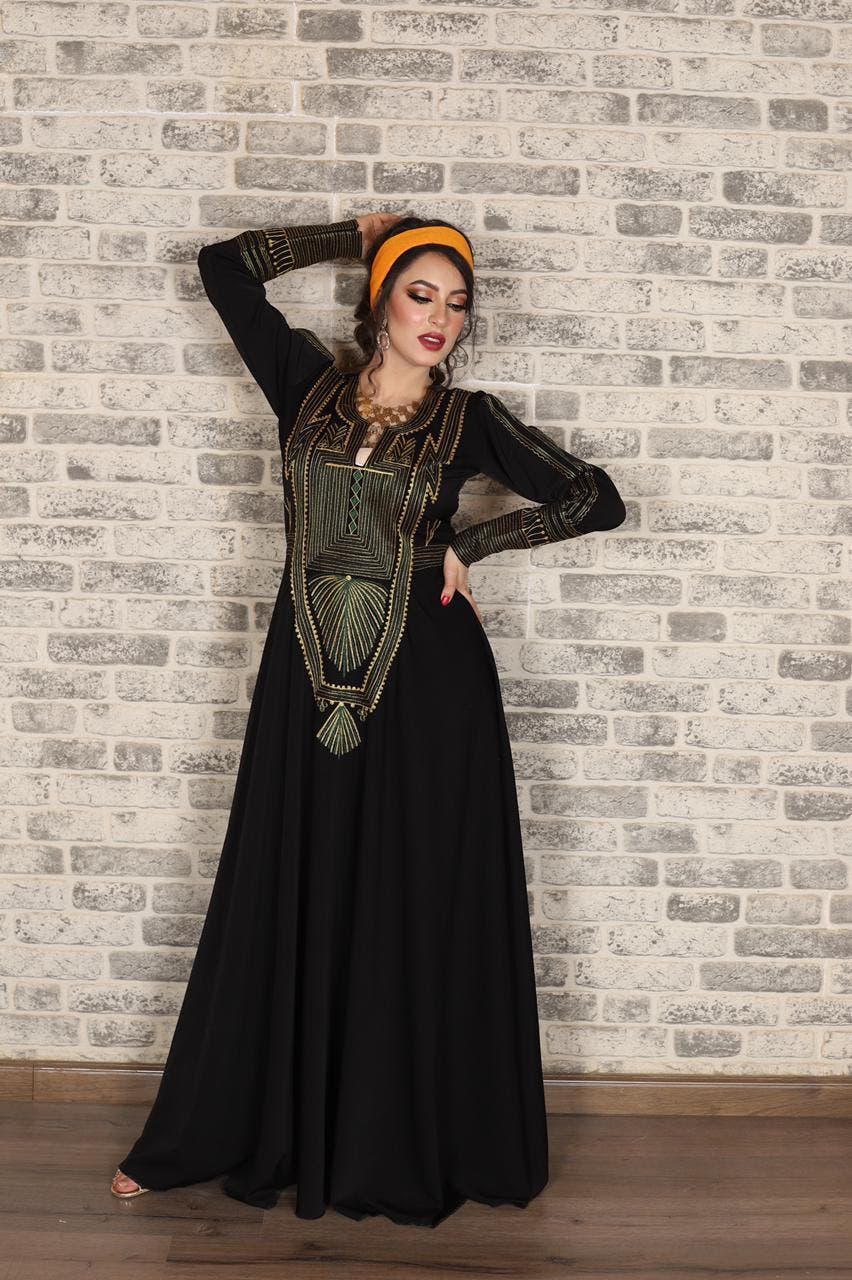 She indicated that she selects high-quality materials through cloth and embroidery threads of silk and cane, and preserves the heritage identity.
She indicated that the fragrance of the past is linked to the dakhoon, so she named her products this name after her grandmother, who had a distinctive smell when she wore her Al-Asiri dress, as the Al-Asiri dress was only found in elderly women.
Regarding the demand for the Al-Asiri dress after its development, "Salama" stated that it has become required on all occasions, whether wedding parties, special or national occasions, or even popular occasions, and holidays.
As for the foreigners' gaze during her international participation, she explained that they were fascinated by the inscriptions on the costumes and examined the pieces and embroidery, and admired the overlap of colors with quality.
And about the common colors, she said: red, green, yellow, gold and silver, and black is royal.