Last Updated: 07 Jun, 2022 08:06 AM
Published: 07 Jun 2022 08:06 AM
Last Updated: 07 Jun 2022 08:06 AM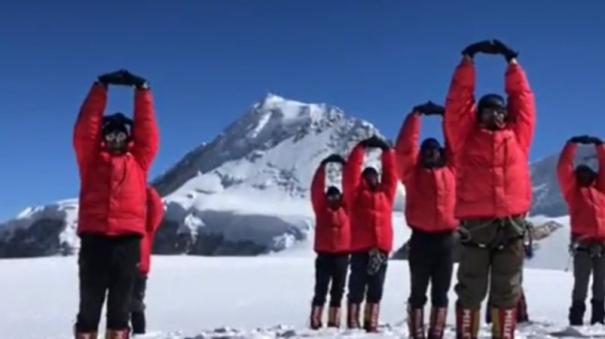 Dehradun: Indo-Tibetan Border Police (IDBP) set a record by climbing 24,000 feet and practicing yoga.
A video has been posted on the social networking site on behalf of IDPP. In it, a group of athletes trained in IDBP trekking give a demonstration of yoga practice on a mountain at an altitude of 22,850 feet above sea level. The event was held in the region of minus degrees Celsius to mark the 21st International Yoga Day. Earlier, a group of IDBP soldiers climbed the 24,131-foot peak of Abi Kam and chanted 'Badri Vishal Ki Jai'.
In addition, the IDPP team has successfully climbed the mountain more than 230 times. Abi Kam's Peak is located in the central Himalayas. It is the 2nd highest peak after Comet Peak.
The trekking unit of the IDBP, formed in 1962, began climbing the Himalayas in the late 1960s. Climbed 9 peaks in a single year. It is noteworthy that this division has made a record of climbing various difficult peaks in the Himalayan range.
.