Athletic Bilbao, the holder of the last edition of the Spanish Super Cup, will meet with Atletico Madrid in the semi-finals of the current edition of the competition, and this confrontation is the first historically between the two teams in the Spanish Super Cup, which was officially launched in 1982.
History supports the Spanish capital's team, nicknamed the "Red Indians", as its sway in the total of the confrontations and the play-off matches against its Basque counterpart.
History stands with Atletico Madrid, as the two teams have met in 181 matches in various competitions, the Spanish capital club won 85 of them, while Bilbao won in 65 matches, and the tie separated them on 31 occasions, and Atletico Madrid scored 291 goals against his opponent, while Atletico succeeded Bilbao in scoring 265 goals.
The two teams met in 12 knockout matches before, Atletico Madrid won 9 of them, and Athletic Bilbao won only 3 matches.
The history of the first elimination match between them dates back to the 1920-1921 season, when the Basque team won the King's Cup title after defeating the capital Madrid team in the final by four goals to one, while Atletico Madrid crossed to the semi-finals of the King's Cup 2013-2014 after defeating Bilbao in the first leg. And home, 1-0 and 2-1, respectively, during the last playoff match between the two sides.
The two teams have faced each other in a continental final once before, in the European League 2011-2012 season, which was won by "Roji Blancos" 3-0, signed by Falcao "two goals" and the Brazilian Diego.
Athletic Bilbao won the last edition's title after beating Real Madrid 2-1 in the semi-finals, then defeated Barcelona in the final 3-2 in a match that extended to overtime, former Barcelona star Lionel Messi was expelled during its last minutes.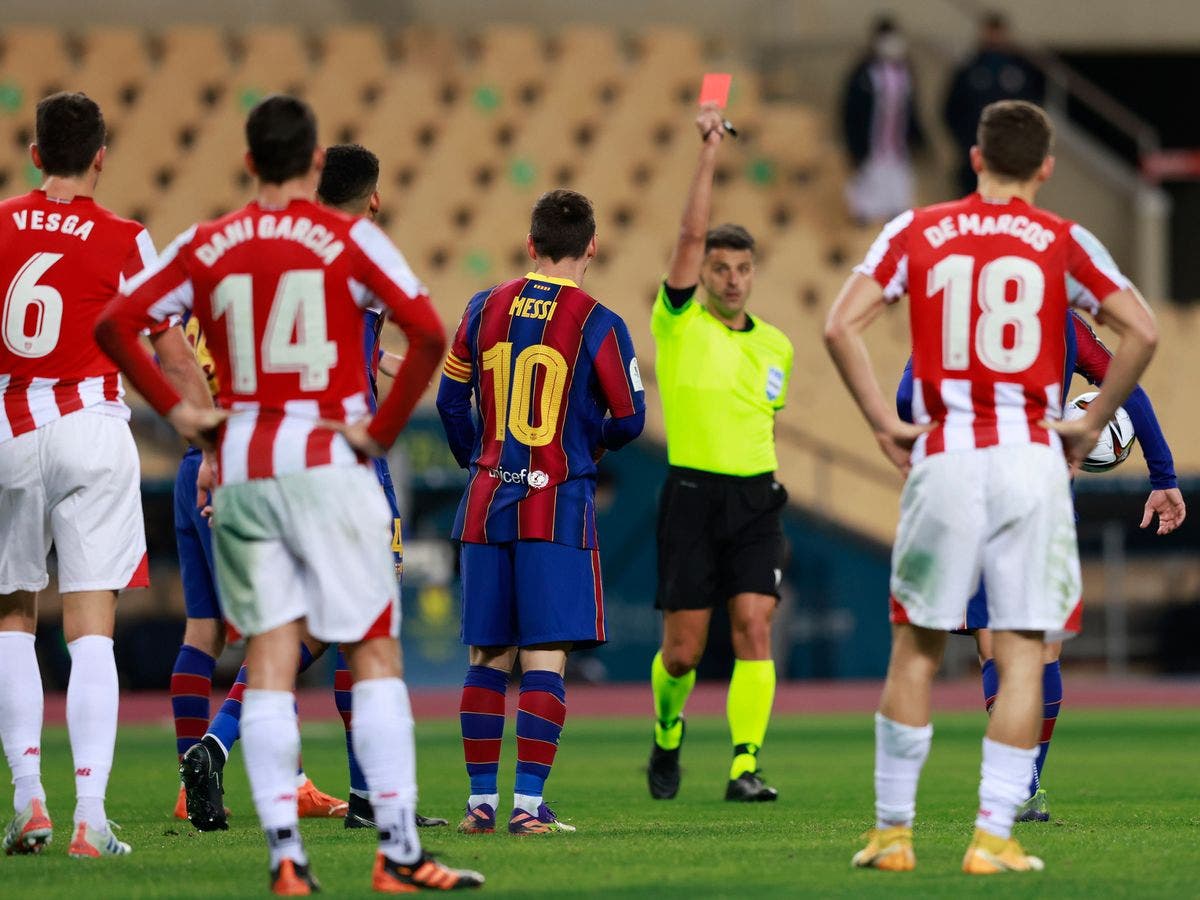 Atletico Madrid is fourth in the La Liga standings this season, 16 points behind the lead, and Bilbao is also suffering so far, coming ninth, winning only 6 times in 21 matches in the tournament.
Simeone's squad will be absent from defender Stefan Savic and Frenchman Antoine Griezmann, while Bilbao will play the match with full ranks, relying on top scorer Inaki Williams, who scored 5 goals in the Spanish League this season.
The winner of this confrontation, the winner of the Clasico, Real Madrid and Barcelona, ​​will meet on Sunday in the final of the tournament.