Published: 24 Feb 2021 03:17 am
Updated: 24 Feb 2021 06:56 am
Published: 24 Feb 2021 03:17 AM
Last Updated: 24 Feb 2021 06:56 AM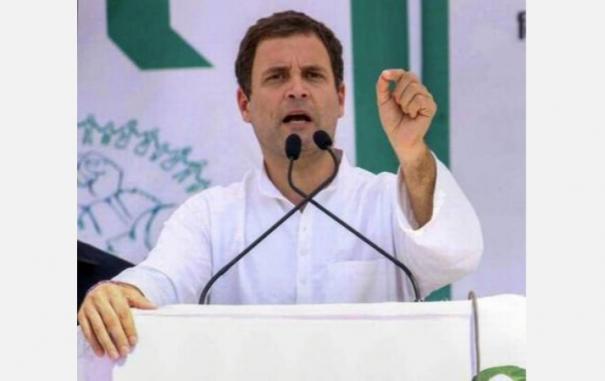 New Delhi: Former Congress president Rahul Gandhi arrived in Kerala yesterday on a two-day visit.
In Malappuram, he told reporters, "BJP-led for the benefit of the people Central government Did nothing. The BJP-led National Democratic Alliance government is seeking to wield its power over the judiciary. The BJP government wants the judiciary to do whatever it wants. For the judiciary to function independently Central government Did not leave.
The BJP is doing the same not only in the courts but also in the Lok Sabha and the states. And governments that win elections continue to be overthrown. This means that winning the election is a failure. "
In Puducherry, the Congress government was overthrown due to lack of majority. Rahul Gandhi was referring to the incident.
.