Published: 07 Mar 2021 03:14 am
Updated: 07 Mar 2021 06:26 am
Published: 07 Mar 2021 03:14 AM
Last Updated: 07 Mar 2021 06:26 AM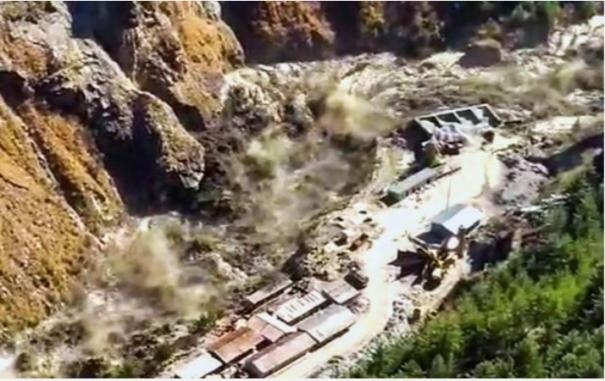 Dehradun
Last month, a glacier in the Joshimath area of ​​Uttarakhand's Samoli district erupted and caused flash floods.
This caused floods in the Rishikanga, Alaknanda and Tavuliganga rivers. This was followed by the demolition of the hydroelectric power stations built between the rivers. More than 200 people involved in the construction of the hydropower plant were swept away by the floods. The bodies of 72 people were found. 132 missing were reported dead. Only a few were rescued.
The Kathmandu-based International Center for Integrated Mountain Development Fund (ICIMOD) is conducting research into the cause of the sudden eruption.
The study revealed that the iceberg at Roundy Glacier in the Joshimath area had erupted and collapsed suddenly. High heat, Heavy rain It has been revealed that this disaster may have occurred due to.
Glaciers melt and flood when a rock falls from a high iceberg and touches the earth. About 1.6 km away the rock collapsed in a single straight line. There was enough heat to melt the ice so there was an immediate melt flood. Thus it is said.
The ICIMOD has 8 member states: India, China, Pakistan, Afghanistan, Myanmar, Bangladesh, Bhutan and Nepal.
.