Last Updated : 12 Sep, 2022 06:02 PM
Published : 12 Sep 2022 06:02 PM
Last Updated : 12 Sep 2022 06:02 PM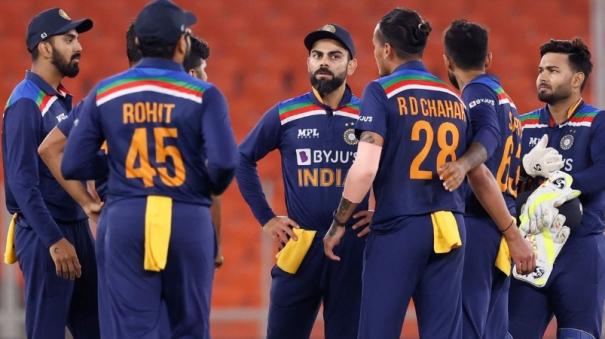 India squad for T20 World Cup announced The T20 World Cup tournament will be held in Australia from October 16 to November 13. A total of 16 countries are participating in the T20 World Cup. The 15-member Indian squad for this World Cup series has been announced today.
KL Rahul has been announced as the vice-captain of the Rohit Sharma-led Indian team. Jadeja, who was ruled out of the Asia Cup series due to injury, was not included in the squad. Also, Axar Patel has been included in the team as his replacement. Jasprit Bumrah, who was rested for the Asia Cup series, has returned to the team. The Indian team includes Tamil Nadu players Dinesh Karthik and Ravichandran Ashwin. T20 World Cup Indian Team Details:
Rohit Sharma (Captain)

KL Rahul (Vice Captain)

Virat Kohli

Suryakumar Yadav

Deepak Hooda

Rishabh Pant

Dinesh Karthik

Hardik Pandya

Ashwin

Chahal

Axar Patel

Bumrah

Bhuvaneswarkumar

Harshal Patel

Arshdeep Singh
Don't miss out!