Last Updated: 18 May, 2022 07:47 AM
Published: 18 May 2022 07:47 AM
Last Updated: 18 May 2022 07:47 AM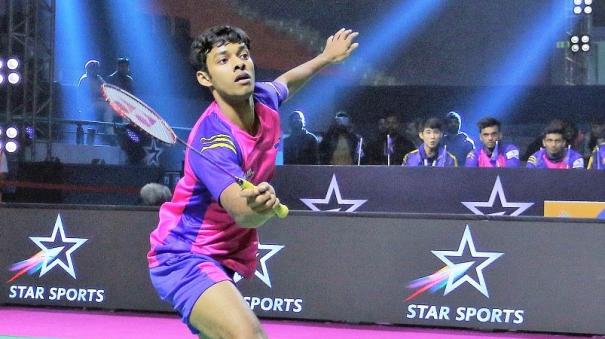 Bangkok: Shirak Shetty, the star player on the Indian badminton team that won the Thomas Cup, is proud to say that the Prime Minister will only call players if he wins the game.
The Indian men's badminton team won the title for the first time at the recent Thomas Cup Badminton Series in Bangkok. In the final, India defeated 14-time champions Indonesia 3-0. As the Indian team won the Thomas Cup for the first time since 1949, Prime Minister Modi telephoned and congratulated the entire team.
Shirak Shetty, a doubles player who was part of the Indian men's badminton team, said, "I have never seen the Prime Minister contact a team after it has won. This will only take place in India. It inspired us and took us to a new level. We are delighted that the Prime Minister has set aside time for us in his overwhelming workload and congratulated us on our success. I think the way we played was one of the happiest days of my life. "
Meanwhile, the Union Ministry of Sports is making arrangements to give a special welcome to the historic Indian badminton team. An official from the Ministry of Sports said, "We plan to give a warm welcome to our champion team. The work is in full swing."
.