Last Updated : 01 Jan, 2023 11:06 PM
Published : 01 Jan 2023 11:06 PM
Last Updated : 01 Jan 2023 11:06 PM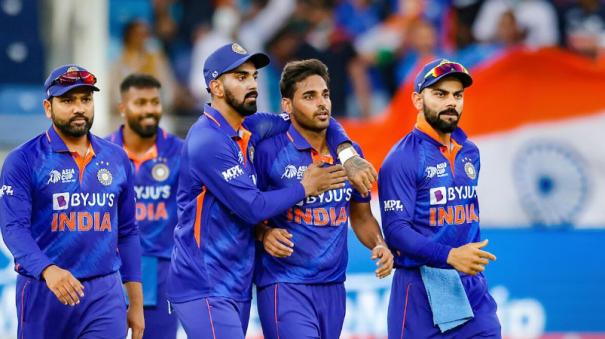 Mumbai: The 2023 ODI World Cup series is scheduled to be held in India in October and November. It is reported that the Board of Control for Cricket in India has prepared a proposed list of players who will play for the Indian team in this series. There are 20 players in it.
It seems that they will be given the opportunity to play in various international tournaments to be held in the coming months. Based on that, BCCI will decide the squad for the World Cup after evaluating the players. Local cricket activities like IPL are also likely to be taken into account.
Also, it seems that only players who qualify in tests like Yo-Yo Test and Texa Scan will get a chance in the team. All this seems to be due to the fact that the main players of the Indian team missed the series due to injury in the T20 World Cup series held last year. The decision was taken in a meeting attended by BCCI officials.
The Indian cricket team is going to play a T20 cricket series against Sri Lanka on the 3rd.
Don't miss out!