After Israel revealed an Iranian attempt to recruit female citizens to spy for Iran, Prime Minister Naftali Bennett held a meeting in which he was briefed on the investigation conducted by the General Security Service and the Israel Police into the circumstances of the case.
Bennett praised the members of the General Security Service and the police for what he called the successful operation that led to the thwarting of a hostile terrorist act that targeted the country, as he put it.
"Watch out for social media"
He added that his country is engaged in a continuous battle against Iran, noting that the efforts of the Iranian Revolutionary Guards to recruit Israeli citizens have become clear, stressing that they do not stop.
He also revealed that these efforts are not limited to the security and intelligence field only, but rather extend to include efforts to influence the Israelis and the Israeli society with the aim of sowing polarization, disputes and destabilizing the political stability in the country, according to him.
He also called on citizens to be vigilant against these attempts, revealing that it is possible that the people behind the information you consume or share through social media are the Iranians.
Recruitment for intelligence missions
These developments came after the Israeli Internal Security Service, "Shin Bet," according to what local media reported today, Wednesday, that an Iranian agent named Rambod Namdar, claimed to be a Jew to communicate with Israeli women and recruit them for intelligence missions.
Namdar tried to recruit 5 of them, after communicating with them via Facebook, to carry out secret missions for Iran
Later, the women, all from central Israel, gathered in Namdar on Facebook. But the customer later asked them to communicate via WhatsApp instead of Facebook.
Some suspected it might be an Iranian intelligence officer, but kept talking to him.
From the Iranian Revolutionary Guard – archive
He refused to show his face
He also spoke to them several times via "Video Call", but he refused to show his face, claiming that the camera in his phone was broken.
While some suspected that he might be an Iranian intelligence officer, they continued to talk to him and agreed to fulfill his requests in exchange for the money.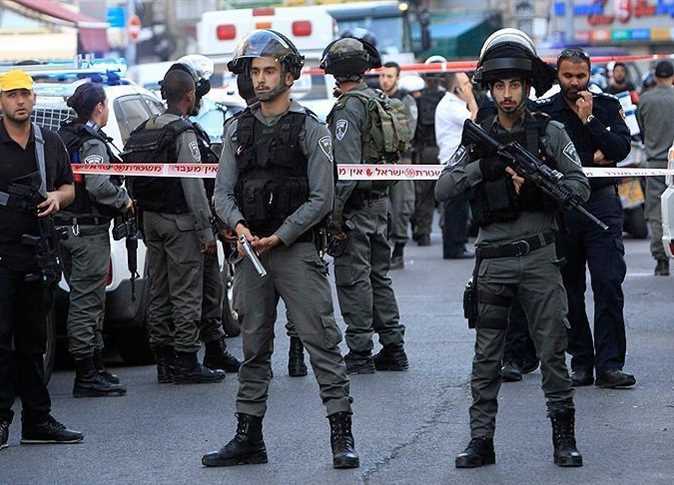 From the Israeli police – archive
investigation and trial
In addition, the Shin Bet indicated that this operation was thwarted in cooperation with the police, and the five women, who are currently under investigation, were arrested.
Some of them were also indicted, but their names were prevented from being published by a court decision, following a request submitted by the suspects' lawyer.
This recruitment attempt comes within the indirect conflict between the two countries, which in recent years has taken a cyber character and has turned more towards electronic piracy and ship war, as well as some attacks on sensitive sites in Iran, and the latter pointed the finger at Tel Aviv.