Amid Ukraine's ongoing efforts to join the European Union, which accelerated after the Russian military operation on its soil, last February, German Foreign Minister Annalina Birbock announced on Monday that she does not know whether Ukraine will be able to join the European Union in the foreseeable future.
Birbock said, as quoted by the agency "DPA", that Ukraine is part of the European house.
However, she added, "We do not know when and how this step can be taken, because Ukraine is now at war," adding: "We must not make empty promises."
next month
These statements come after European Commission President Ursula von der Leyen announced earlier Monday that she had discussed with the Group of Seven support for the European Union and the European track for Ukraine, pointing out that the position could be issued next month (June).
In a tweet on her Twitter account, she said that she had discussed with the G7 the European Union's support for the Ukrainian file, adding that the Commission was looking forward to receiving answers to the EU membership questionnaire.
Ursula von der Leyen (AFP)
It's very close
It is noteworthy that Ukrainian President Volodymyr Zelensky has repeatedly said over the past months that his country is very close to entering the EU. He explained that the European Commission and the Ukrainian government are moving together towards this strategic goal.
This came after the Ukrainian presidency signed on February 28 a formal request to immediately join the 27-nation union, under a special procedure because Kyiv is defending itself against Russia, despite the leaders of European countries who met in Versailles last March. They made it clear that the path to membership in the Union could not be quick or hasty, which frustrated a little at the time the Ukrainian ambitions.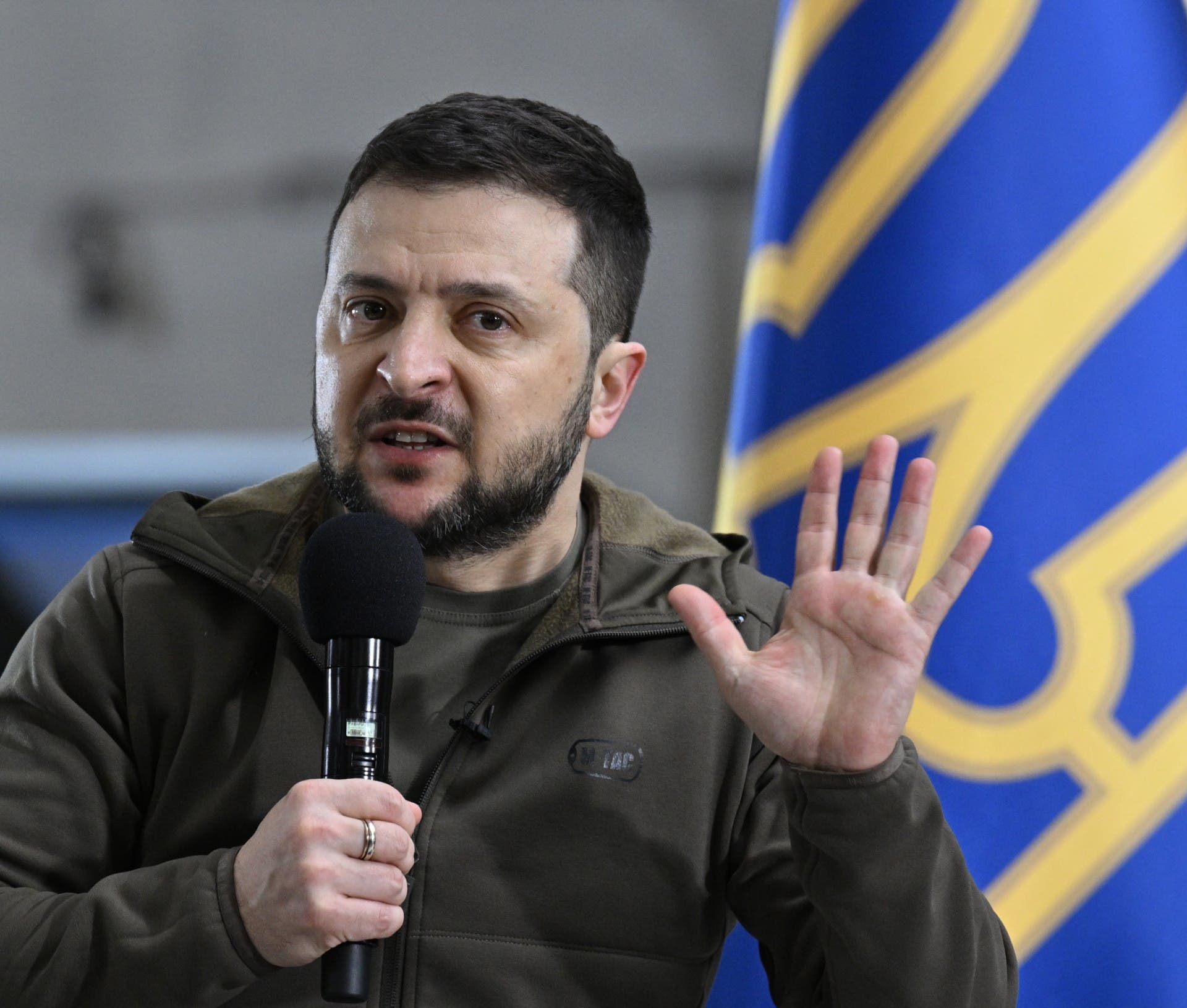 Volodymyr Zelensky (archive from AFP)
Red line
On the other hand, Moscow has warned more than once of this step, considering that it is inseparable from joining NATO, which is a red line for it and for its strategic security.
This issue is considered very sensitive and even a red line for Russia, which has repeatedly called for Ukraine to be made a "neutral country" away from joining any Western or international blocs, including the European Union and, more importantly, NATO.