WhatsApp scams do not stop, but they have reached an advanced stage these days.
It has returned to the fore again, but in terrifying and dangerous ways, so users should be careful and pay attention and delete it directly.
Watch out for the 6 numbers
Internet experts have announced that they have started receiving reports that fans of chat apps are being targeted once again by the dreaded 6-digit code text.
Although this fraud is not new after hackers used it in the past to try to gain full access to devices and personal content stored on them, they have warned of its seriousness these days.
They explained that the trick begins when you receive a message from a real friend that is a normal conversation with you, and at the same time a 6-digit code suddenly appears on your device.
At this point, the friend will say that the code was sent to your device by mistake, and please forward it to them, according to Mirror.
If this happens to you, you must immediately stop and end the conversation immediately, because your friend's phone is definitely hacked and your device is after him.
They also explained that the scam works because WhatsApp will not allow a new device to access an account unless it is verified via this random 6-digit code.
They stressed that these are the numbers hackers need to access your account via the green app.
Safety steps
It is indicated that once you send them the code, WhatsApp believes that it is a real attempt to log into your account.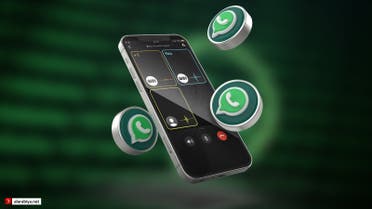 Because of your action, the platform will also enable hackers' smartphone chatting.
And if hacked, it means that hackers will access your calls and messages, and they can target friends and family and request money via Paypal links.
There are some vital tips that all WhatsApp users should know to avoid falling victim to this attack, the most important of which is setting up two-step verification.
To give an extra layer of protection to your account: Tap Settings > Account > 2-Step Verification > Enable.