In Derbent, a nine-year-old boy was hit by a car as a result of a dangerous prank on the road. Unfortunately, such games among minors are far from uncommon, psychologists say. Why children are fond of such risky fun, Izvestia figured out.
Teenagers cause road traffic accidents
In Derbent, a nine-year-old boy fell under the wheels of a passing car. An outdoor surveillance camera recorded how the boys in the company took turns running across the road in the wrong place. One of the schoolchildren did not notice a car moving in the lane nearest to him, as a result of which he was injured and was hospitalized.
Screenshot from an outdoor surveillance camera in Derbent, where a nine-year-old boy was hit by the wheels of a passing car
Photo: Ministry of Internal Affairs of the Russian Federation
In Tver, a 16-year-old guy rushed under the wheels of a car in the parking lot of one of the shopping centers. The incident also came into the field of view of street cameras: the footage shows how several guys, bending down, run between the rows of parked cars. Then one of them suddenly jumps out of cover and throws himself at a moving car.
In mid-October, in Zelenograd, a middle school-aged teenager was run over by the wheels of a car while trying to cross the road. According to the video from the traffic camera, he literally threw himself under the car from the traffic island at the controlled pedestrian crossing. The downed teenager was taken by ambulance to the capital's children's hospital.
Why teens are looking for extreme
Psychologists told Izvestia that they have known about such a deadly pastime among adolescents for several years. Teenagers call this game "run or die", the task is to cross the road in the wrong place… But what pushes teenagers to participate in dangerous fun?
To some extent, risky behavior is, in principle, characteristic of adolescence, explains psychologist, psychotherapist, director of the Center for Psychological Counseling at the Higher School of Economics Irina Makarova. "This is due to the psychological characteristics of this age, this is a test of the boundaries of their capabilities. But unlike an adult, a teenager does not understand well such things as the finiteness of life, death. It is so far away for him that some parental anxiety on this score is not entirely clear to him, "the interlocutor of Izvestia notes.
Of course, this does not apply to all teenagers, continues the psychologist… A lot depends on the group – the child can independently think about how everything can end. But there is a group dynamics in which it is very important to assert oneself in a group that is significant for a teenager.
– In adolescence, the opinion of peers is very important. Sometimes a teenager does some things not because he wants it or considers it necessary to do it, but because there is the influence of the group, and it is much stronger among adolescents than among adults. And it is quite difficult for an adult to resist the influence of the group, while for adolescents this is a very important element of their personal life, interaction with friends and family.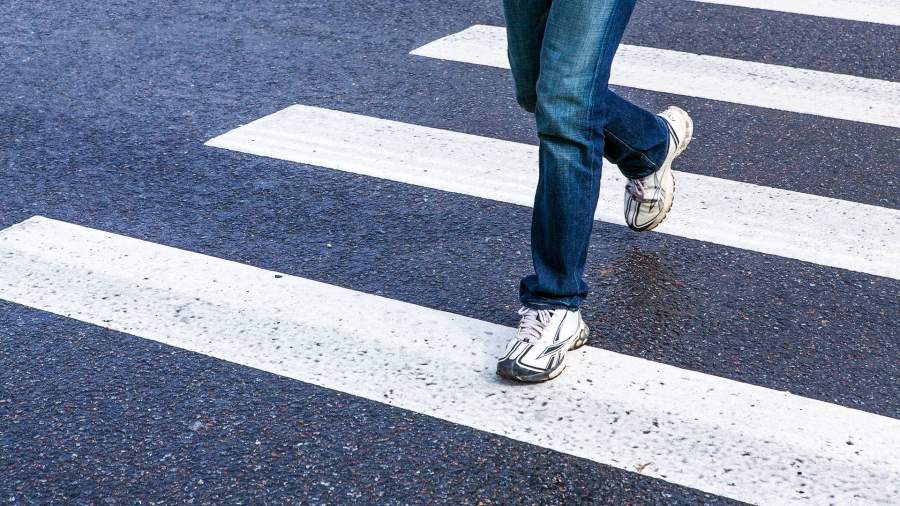 Photo: Depositphotos / Lakur
Psychologist Natalya Fedyna agrees with this. According to her, adolescents who lack thrills are often prone to such hobbies. In addition, she also notes the seasonality of the appearance of such a game. "It appears with sad periodicity precisely in the autumn. This period, in principle, is characterized by the exacerbation of various mental illnesses, one of which may be the desire to get adrenaline, as well as the behavior dependent on it, "she adds.
As Rostislav Prokopishin, a psychologist of the emergency response and psychological counseling sector of the Center for Emergency Psychological Aid, Moscow State University of Psychology and Education, noted in a conversation with Izvestia, the fashion for such things often spreads through social networks, where teenagers themselves give each other links to this kind of content. In particular, this also applies to videos with snagging, as well as various dangerous challenges. Such content must be blocked, emphasizes the specialist.
How to respond to adults
But it is necessary to act not only with prohibitive measures, notes Rostislav Prokopishin. "It is necessary to understand that adolescents require communication, various kinds of tests. It is necessary to create environments with a certain degree of tension, that is, places where adolescents can exercise and test their abilities. For example, mountaineering, rock climbing, various kinds of sports activities ", – said the interlocutor of Izvestia.
Such processes as testing oneself or belonging to a group are important for this age, Irina Makarova is sure. The task of adults involved in the life of a child is to look for ways to realize these desires. It is important to find the right approach before adolescence begins, as it will be much more difficult to change the child's views on this issue.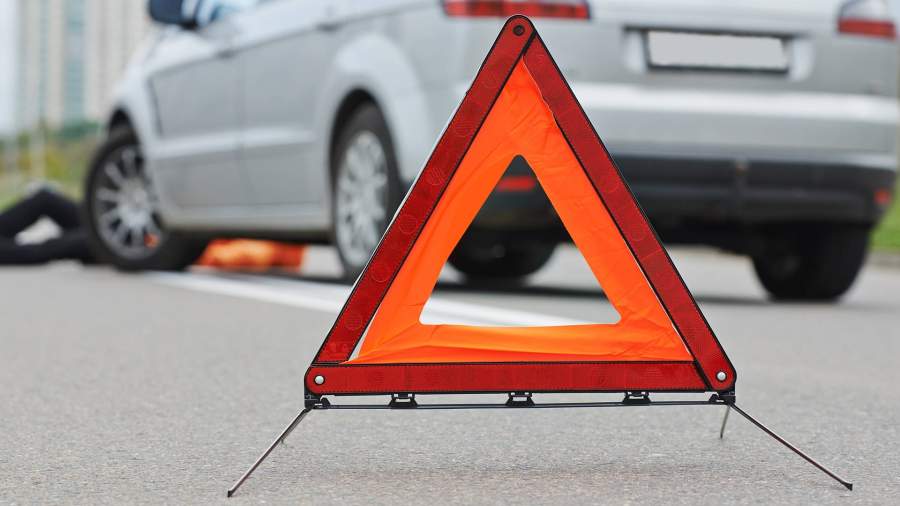 Photo: Depositphotos / kalinovsky
But what should a parent do, whose child has already taken a great interest in this kind of entertainment? The most important thing in these situations is to talk to your children., emphasizes Natalya Fedyna.
"However, most often adolescents find themselves in such situations, whose parents will not think about what to do. They will either scold, or they generally do not care what happens. Of course, it is necessary to look at why this happens in the family. And it's good if parents see and pay attention to this and come to a family psychologist who will work not so much with a teenager as with the family system and what kind of failures it gives.
What can threaten drivers
Not only children, but also the drivers themselves can suffer from such games. In such a situation, it does not matter what prompted the pedestrian to run across the carriageway in an established or not established place, the auto lawyer Alexander Meltsev told Izvestia. In any case, there will first be an administrative investigation, and then a criminal case may be initiated depending on the severity of the harm to health.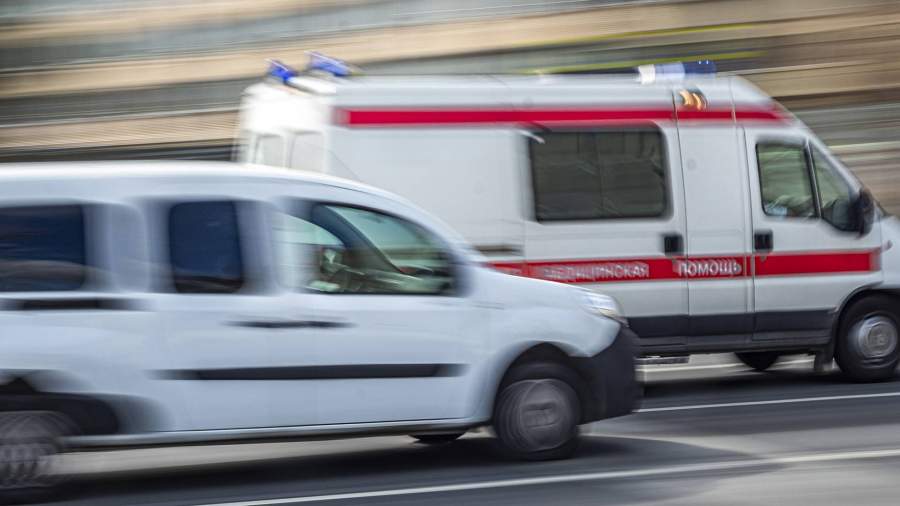 Photo: Izvestia / Konstantin Kokoshkin
Most likely, the driver will face Article 12.24 of the Administrative Code – causing minor harm to health or causing moderate harm to the victim's health, auto lawyer Dmitry Slavnov told Izvestia.
– If it is light harm, the driver will face a fine from 2500 to 5000 rubles or deprivation of the right to drive a car from a year to one and a half years. And if the harm is of moderate severity, then it will already be from 10 thousand to 25 thousand rubles or deprivation of the right to drive vehicles for a period of one and a half to two years. If the driver has OSAGO, then the insurance will cover all these costs.
In the event of any road accident, it is imperative to call traffic police officers, emphasizes Slavnov. The lawyer also recommends using a video recorder, and in case of its absence, record the consequences of the accident on a mobile phone camera and do not forget to write down the contacts of the witnesses of the incident.