Ethiopian Prime Minister Abiy Ahmed said on Monday he had frank talks over the phone with US President Joe Biden about current events in Ethiopia, where a war has been raging in the northern Tigray region since November 2020.
Abi Ahmed said on Twitter: "We agreed on the great importance of enhancing cooperation between us through constructive communication based on mutual respect," noting that the conversation dealt with bilateral relations and regional issues.
Ethiopian Prime Minister Abiy Ahmed
For its part, the White House said that Biden told the Ethiopian Prime Minister his concern about the continuing hostilities in Tigray and the need to respect human rights in Ethiopia.
According to the White House, Biden called on the Ethiopian Prime Minister to cease fire and resort to negotiations.
The conflict in northern Ethiopia between federal forces and their regional allies led by Eritrea, and the Tigray People's Liberation Front, which controls the region, has killed thousands of civilians and displaced millions.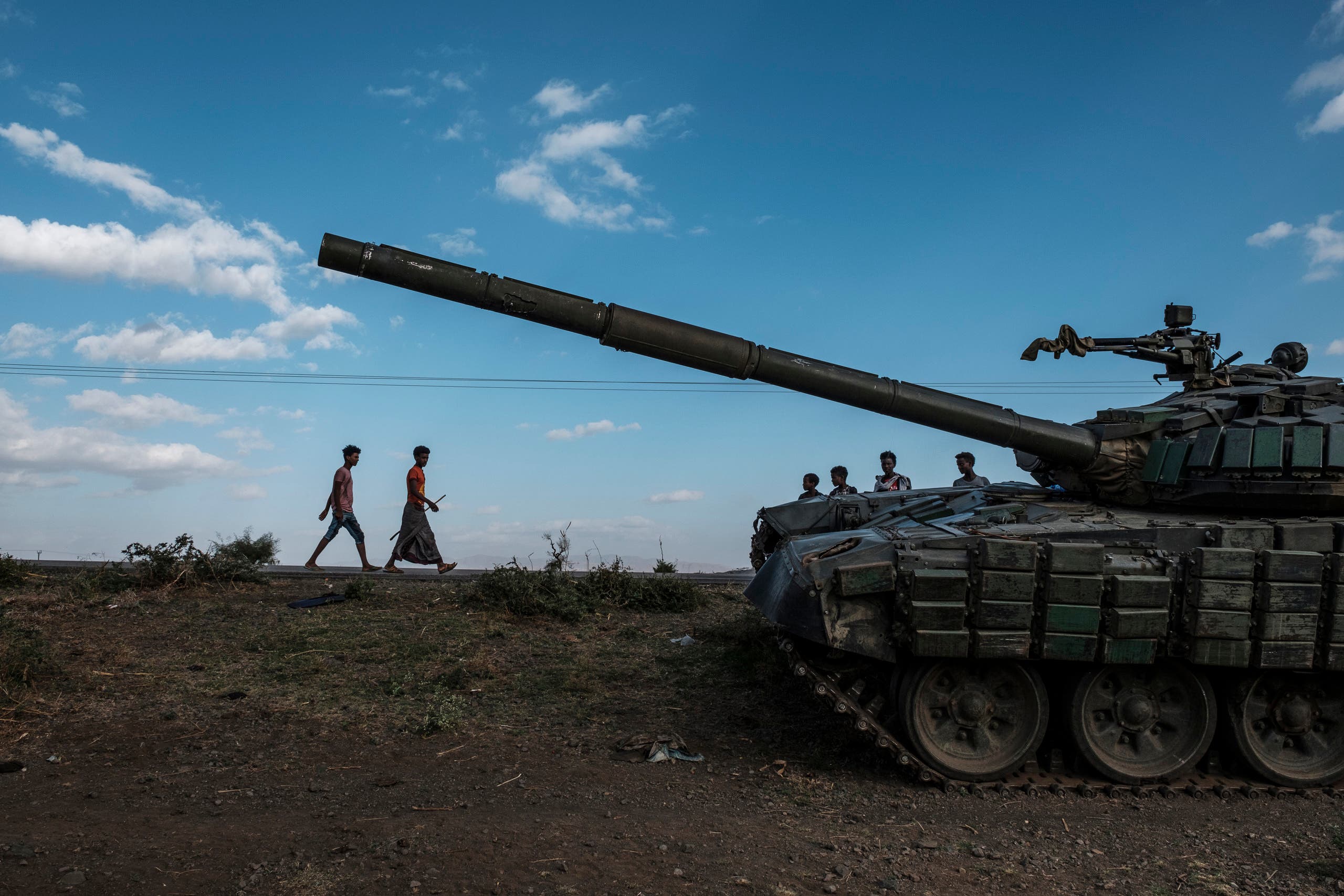 Destroyed armored vehicles left over from the fighting in Tigray
Washington has repeatedly called for an end to hostilities, a negotiated solution to the conflict, an end to human rights violations, and work to ensure unimpeded humanitarian access.
The United States has excluded Ethiopia from a duty-free trade program, after President Joe Biden threatened to do so over alleged human rights abuses in Tigray.
In November, the United States imposed sanctions on the Eritrean army, along with individuals and entities from Eritrea, for their involvement in the Ethiopian conflict.