Highlights:
Dil Raju distributing 'Gaali Sampath'
Dil Raju says that 'Gaali Sampath' has become a big movie with the addition of Anil Ravipudi
Big directors want to make small films too
Leading producer Dil Raju said that big directors like Dasari Narayana Rao, Raghavendra Rao and Kodi Ramakrishna have made big films as well as small films, so they were able to make 100 films. He said that big directors are not looking at small films now. He hopes that this will change. Dil Raju, who participated in the 'Gaali Sampath' press meet on Sunday, said that a short film like 'Gaali Sampath' has become a big movie with the addition of Anil Ravipudi.
'Gaali Sampath' does not mean a return to the wind .. Anil Ravipudi narrated the whole story
" Anil Ravipudi Presents Gaili Sampath .. is very new. You all know Anil Journey from 'Patas' to 'Sarireru Nikevvaru'. Any director can start with a short film and direct to big films with success. But this time the short films are forgotten. If we look at the history, Dasari Narayana Rao, Raghavendra Rao, Kodi Ramakrishna .. all of them made big films as well as small films. That's why they easily crossed the 100 movie mark.
Currently the trend of Pan India movies is running. None of the big directors are looking towards short films at this point. To change that, I told Anil that I would also help small films as well as big ones. So Anil was the backbone of the film. A big director should make big films as well as short films. Because in order for an audience to come to short films, that film must have some extra force.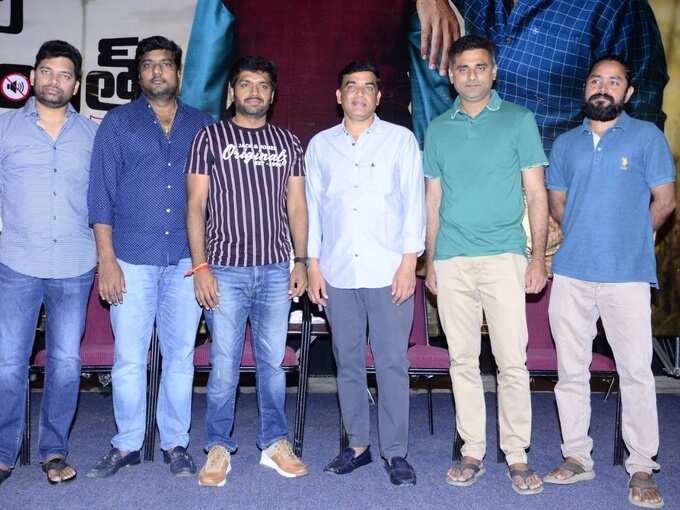 Every big director has a mark. Even a small movie becomes a big movie when it is added. Similarly, I believe that 'Gaali Sampath' will be a big movie tomorrow, March 11. Director Anish also has a good comedy tinge. 'How so?' I chuckled while watching the movie. Recently I saw some episodes in this movie which are very entertaining. Also the climax is very emotional.

Satyadev and Tamanna as a couple in 'Remember Winter' .. Suhasini in a key role
Rajendra Prasad, Srivishnu Entertainment, cultivates emotion very wonderfully. Anil Ravipudi and Aneesh added good emotions along with entertainment for the audience coming to the theater. Producers of Shine Screens Sahu and Harish are close to me. To them, Sai Krishna, who is being introduced as a producer, and Anil Ravipudi are all the best, "said Dil Raju.
Meanwhile, in the dedication of director Anil Ravipudi, his friend and writer S. Krishna is forming 'Gaali Sampath' as ​​the producer. Anil acted as the presenter and also provided the screenplay for the film. As well as directing oversight. Rajendra Prasad played the title role in this movie and Sri Vishnu and Lovely Singh are the heroines. The film, with music by Achu Rajamani, will be released on March 11 on the occasion of Mahashivaratri.
.