The Photofina Expo, which has been familiar to photographers, videographers and traders in the Telugu states for the past few years, will be held on April 27, 28 and 29 at the Uppal and Sri Palani Conventions in Hyderabad. Bigg Boss fame Jesse and film actress Indu Kusuma attended the event which was held with high technical values.
Jesse walked the ramp in the guise of Krishna and became a special attraction. Actress Indu Kusuma Gopika stood next to Jesse and caught the camera's eye with her glamorous look. In this, the ramp walk done by Jesse as Krishna among some gopis including Kusuma attracted the viewers. Later, on the same stage, some Orphans children walked the ramp and tried to prove that they too have talent, that they can do anything to give a proper understanding, that they are not a burden to society or family.
Acharya Public Talk: Chiranjeevi is the number 1 worst movie ever ..!
On this occasion Jesse said that it was a great pleasure to participate in the ramp walk with children with autism. He says it will remain the best memory of his life. He said that he would like to congratulate the entire Photofina team for undertaking such a massive event.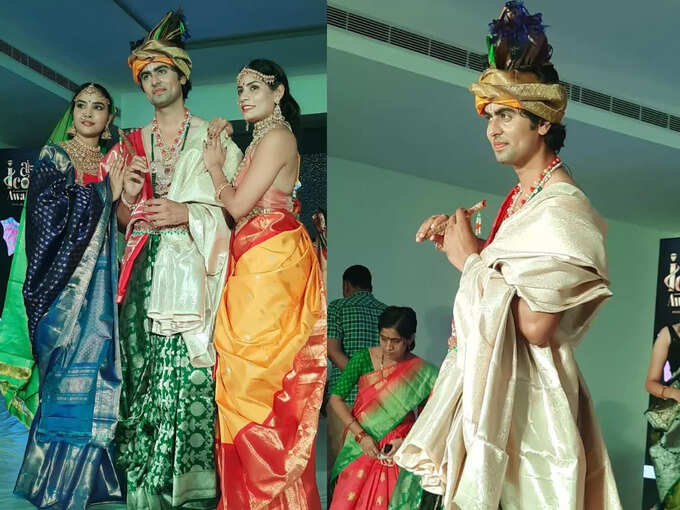 Actress Indu Kusuma said that being part of the show was her best experience. He said walking the ramp with autism children feels like a God-given gift. He said he was a bit emotional while walking the ramp with them. He said that all of us should cooperate with the children of such autism and the voluntary organizations that are looking after their ala rule. She has acted in the movies 'Rangasthalam, Nela Tiket, Narthanashala, Kavacham, Raja Raja Chora'.
.