Gandhi Nagar: The Gujarat government has freed those convicted in the 2002 Gujarat riots of gang-raping a woman named Bilgis Bano and killing seven members of her family, who were sentenced to life imprisonment.
One of the convicts who was found guilty in the Bilkis Bano gang rape and murder case and was serving jail term had filed a petition in the Supreme Court seeking his early release. In this situation, as per the court instructions, a committee headed by Bajmahal Collector Sujal Maitra was constituted on behalf of the Gujarat government to release the 11 persons.
Sujal Maitra says, "It was unanimously decided to acquit all the 11 accused in this case. This recommendation has been sent to the state government and an order was received yesterday to release them," he said.
The Gujarat government released the 11 people on Independence Day yesterday (Monday) based on the report submitted by the committee headed by Sujal Maitra. The accused in the Bilgis Bano case have already served more than 15 years in prison.
Review: Human rights activists have criticized the government for letting the perpetrators of such heinous crimes lose trust in the government.
What happened? – In 2002, riots erupted in Gujarat following the killing of 59 Karasevakars in the Sabarmati Express train. Because of this the minorities came under attack. They escaped from their place and went to other places. In this, on February 27, 2002, Bilgis Bano, who was 5 months pregnant, fled her village with her family. Later, an armed mob attacked Bilgis Bano's family, who were sheltering on the road. 7 people including Bilgis's daughter were killed. Bilgis, who was pregnant, was gang-raped.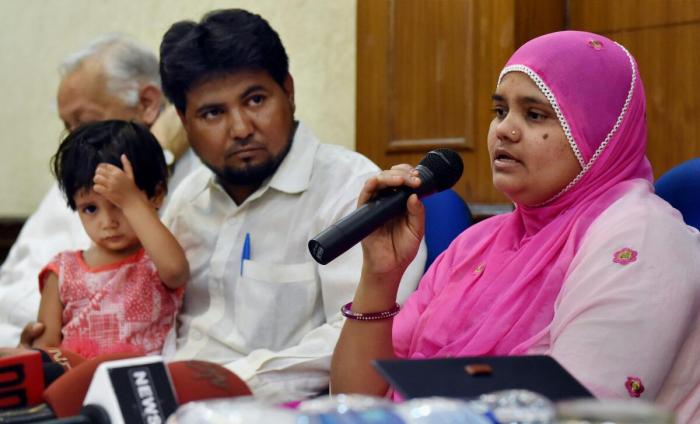 The Supreme Court directed the CBI to investigate this heinous crime. Following this, 11 people were arrested. The Mumbai court sentenced all 11 people to life imprisonment after the investigation found them guilty. In this situation, they have been released by the Gujarat government.