Last Updated: 30 Apr, 2022 05:49 AM
Published: 30 Apr 2022 05:49 AM
Last Updated: 30 Apr 2022 05:49 AM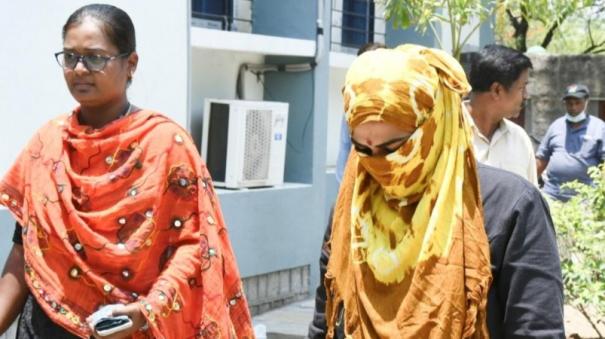 Bangalore: The selection for 545 sub-inspector posts was held in Karnataka last October. 54 thousand people participated in it. CIT officials are investigating a complaint alleging abuse. Meanwhile, 12 people, including Chetan, who placed 2nd, Veeresh, who placed 7th, Praveen Kumar, who placed 9th, and 10 policemen were arrested last week.
Their investigation revealed that the abuse took place at an educational institution owned by BJP leader Divya in Gulbarga district. Following this, the police went in search of Divya and her husband Rajesh. Meanwhile, former Congress minister Priyank Karke has accused the BJP government of trying to save Divya. Police arrested Divya and Rajesh, who were hiding in Pune, yesterday.
Former Congress minister Priyank Karke said, "Commission of up to Rs 80 lakh has been given to ministers, officers and police officers in the examination for sub-inspector posts. Karnataka Home Minister Araka Gyanendra should resign for this. "
.