Lucknow: BJP leader Mayawati has teased that the BJP will definitely lose the assembly elections if it does not tamper with the voting machine or misuse the state machinery.
Uttar Pradesh will go to the polls in seven phases. The election, which starts on February 10, runs until March 7. The vote count takes place on March 10th.
Expectations are high that the BJP will retain power in Uttar Pradesh again or that people will vote against the government.
Corona virus spread to UP Various issues including the manner in which the government has handled, the protection of women, the oppression of Dalits, minorities and attacks on minorities have been raised in UP. Echoed in the election. The Samajwadi Party, the Congress and the Bahujan Samaj Party are waiting for a tough contest against the BJP.
UP The BJP's performance in the elections is also important as it predicts that the 2024 Lok Sabha elections will be based on its victory. The state has 403 legislative constituencies and 80 MPs. There are also modules.
In this context, BJP leader Mayawati spoke to reporters today.
Then he said: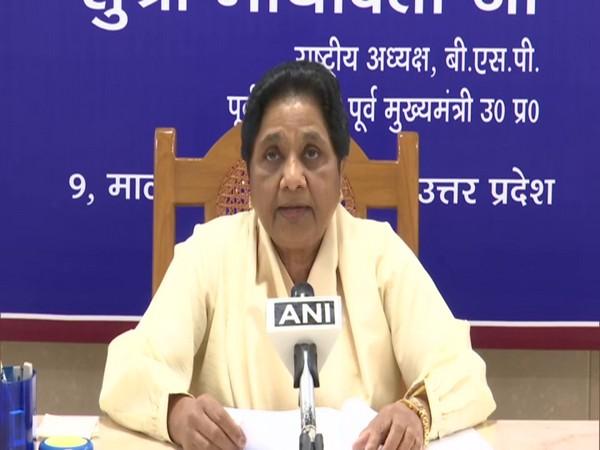 "The fear of the Election Commission should be on the state machinery. Elections must be free and fair. But if the BJP does not misuse the state apparatus and the BJP faces elections without any manipulation of the voting machine, the legislature will lose the elections in all the states.
Candidates contesting in how many constituencies in Uttar Pradesh will be examined this evening. Elections to the 5 state legislatures should also be conducted peacefully. The police administration should act without any intervention. UP people should vote towards development. Election Commission Our party will abide by whatever rules are laid down. "
Mayawati said.
In the last 2017 elections, the BJP won a landslide victory with 312 seats. Received 39.6 percent of the vote. The Samajwadi Party won 47 seats and the Bahujan Samaj 19 seats. The Congress party won only 7 seats.
.