Today, Saturday, US Secretary of State Anthony Blinken said that Washington continues to press for an immediate cessation of hostilities in Ethiopia, between government forces and the forces of the Tigray Front, without preconditions.
During a visit to Kenya this week, Blinken discussed the situation in Ethiopia with Kenyan President Uhuru Kenyatta.
A senior US State Department official said Thursday that "a large part of the discussion focused on ways to combine efforts" by the United States, the African Union and other mediators.
Blinken talks with the Kenyan President
The official added that Kenyatta, who visited Addis Ababa last Sunday, indicated that Ethiopian Prime Minister Abiy Ahmed "has become more willing than before to benefit from diplomatic efforts."
On Thursday, a senior US diplomat met Ethiopia's deputy prime minister in an attempt to revive stalled talks on a ceasefire.
On Thursday, the US State Department said that the US special envoy for the Horn of Africa, Jeffrey Feltman, and former Nigerian President Olusegun Obasanjo, the African Union's special envoy for the Horn of Africa, visited Ethiopia.
Feltman met with Deputy Prime Minister Demeke Mekonnen, who is also the foreign minister in the Ethiopian government, the Government Communications Service wrote on Twitter.
Feltman and Obasanjo have previously said that they want the Ethiopian government and the Tigrayan rebel forces and their allies to declare an unconditional ceasefire and allow humanitarian aid to reach all war-affected areas of northern Ethiopia.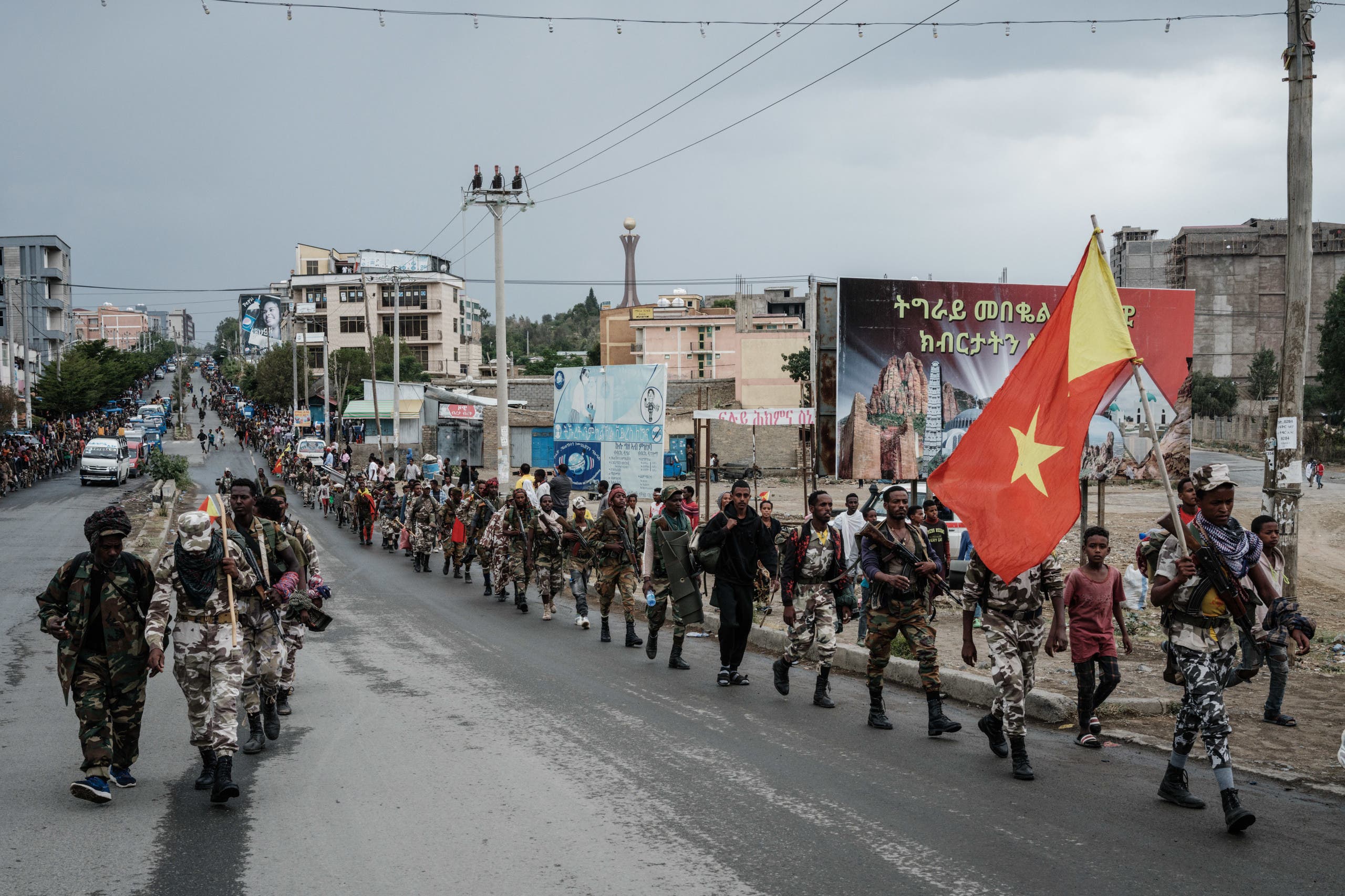 Tigray Front forces in Mekele, the provincial capital (archive)
The leaders of the Tigray Front want Prime Minister Abiy Ahmed to leave office, and the government to allow humanitarian aid into the region. For its part, the government says that the Tigrayan forces must withdraw from the territories they have seized in neighboring provinces.
The Tigray People's Liberation Front has publicly indicated that its forces may advance south towards the capital, Addis Ababa, but heavier fighting has been reported to the east as part of an attempt to seize a major transport corridor connecting the landlocked country to Djibouti, the region's main port.
Some 400,000 people in northern Tigray are believed to be living in famine conditions and have received very little aid for months. Widespread hunger has also been monitored in the Amhara and Afar regions.