US Secretary of State Anthony Blinken stressed that providing Ukraine with weapons aims to strengthen its position in any future negotiations with Russia.
He added, in a press conference with NATO Secretary General Jens Stoltenberg, today, Wednesday, that President Joe Biden announced the provision of Ukraine with missiles capable of hitting distant targets.
In this context, he announced an additional aid package for Ukraine worth $700 million, including weapons, equipment and supplies. The minister added via Twitter that the purpose of the new package is to strengthen Ukraine's defense capabilities in the face of the Russian military operation that began in late February.
In addition, Blinken confirmed in the press conference that 6 million Ukrainians fled their country because of the Russian attack.
Sweden and Finland join NATO
As for the request for Sweden and Finland to join NATO, he reiterated Washington's support for that.
In turn, the NATO Secretary-General said that America plays an important role in confronting the Russian military operation in Ukraine, pointing at the same time to the need to prevent the expansion of the existing conflict.
US HIMARS missile launcher
He added that the presence of NATO forces in Eastern Europe aims to deal with any Russian threat to the region.
HIMARS missiles
He also explained that the NATO countries increased spending on defense by 2%.
These statements came after a senior official in the White House announced, yesterday evening, that his country would provide Ukrainian forces with "HIMARS" missile launchers.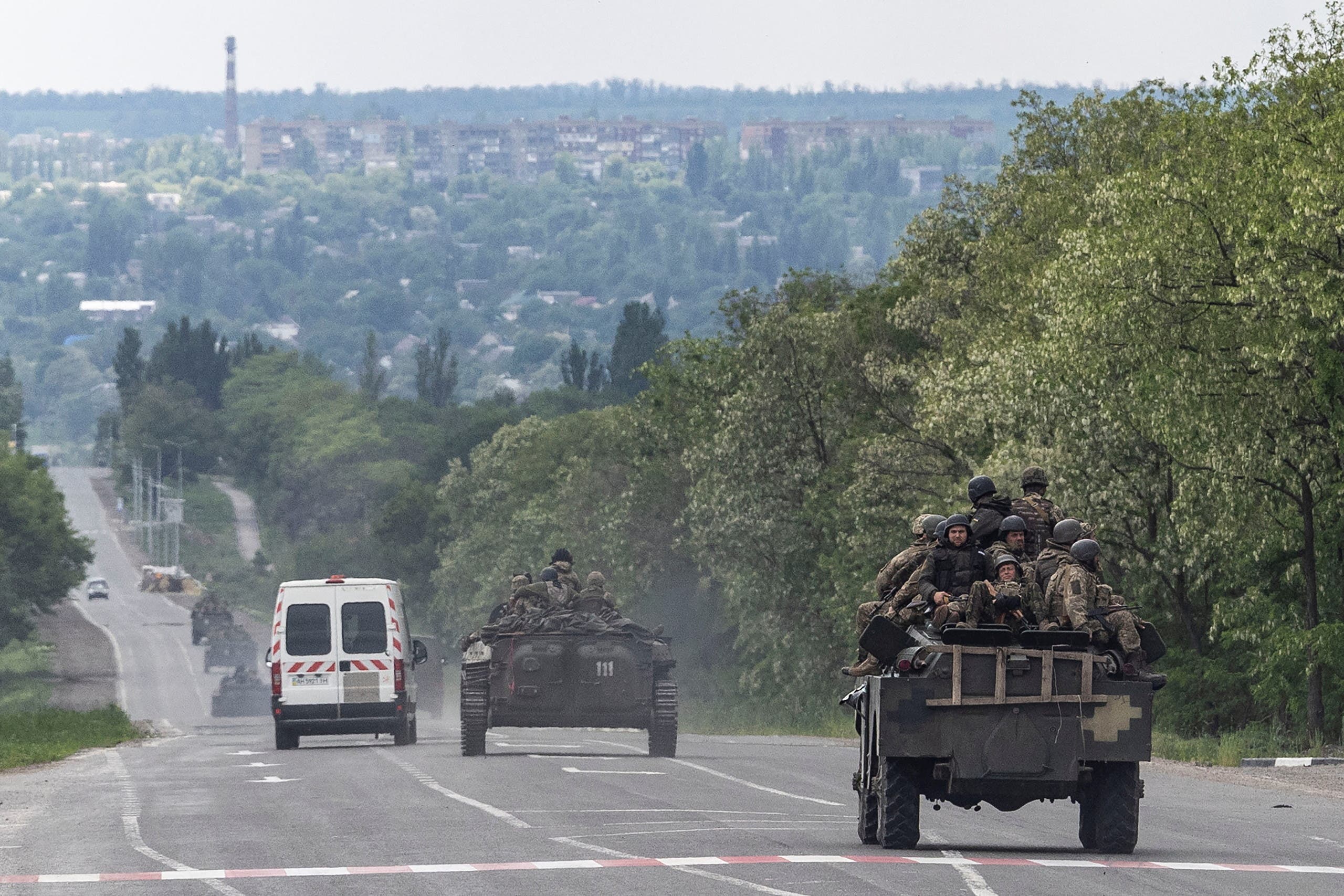 Scenes from Ukraine – elements of the Ukrainian army
He also added that the Ukrainian army will obtain HIMARS launchers and missiles with a range of up to 80 km, putting an end to several days of speculation about the nature of additional specific weapons that Washington decided to provide Kyiv with to confront Russian forces, according to what AFP reported.