The United States, Britain, Canada and the European Union said on Tuesday that Russia was behind a massive cyber attack on a satellite internet that knocked out tens of thousands of modems at the start of the Russia-Ukraine war.
The digital attack on the "K.A.Sat" network of "Viasat" took place in late February at the same time as the entry of Russian armored vehicles into Ukraine.
Russian tanks in Kherson, Ukraine
US Secretary of State Anthony Blinken said the cyber attack was aimed at "disrupting command and control of Ukraine during the invasion, and that those actions had spillover effects on other European countries."
Blinken added that the effects of these Russian measures extended to other European countries. He added that the United States and its allies and partners were taking steps to counter Russia's actions.
He added that the United States has developed new mechanisms to help Ukraine identify cyber threats and mitigate the effects of cyber incidents.
For her part, British Foreign Secretary Liz Truss described the cyber-attack via the Internet via satellite as "deliberate and malicious".
As for the European Council, it said that this attack caused a "random outage of communications" in Ukraine and a number of member states of the European Union.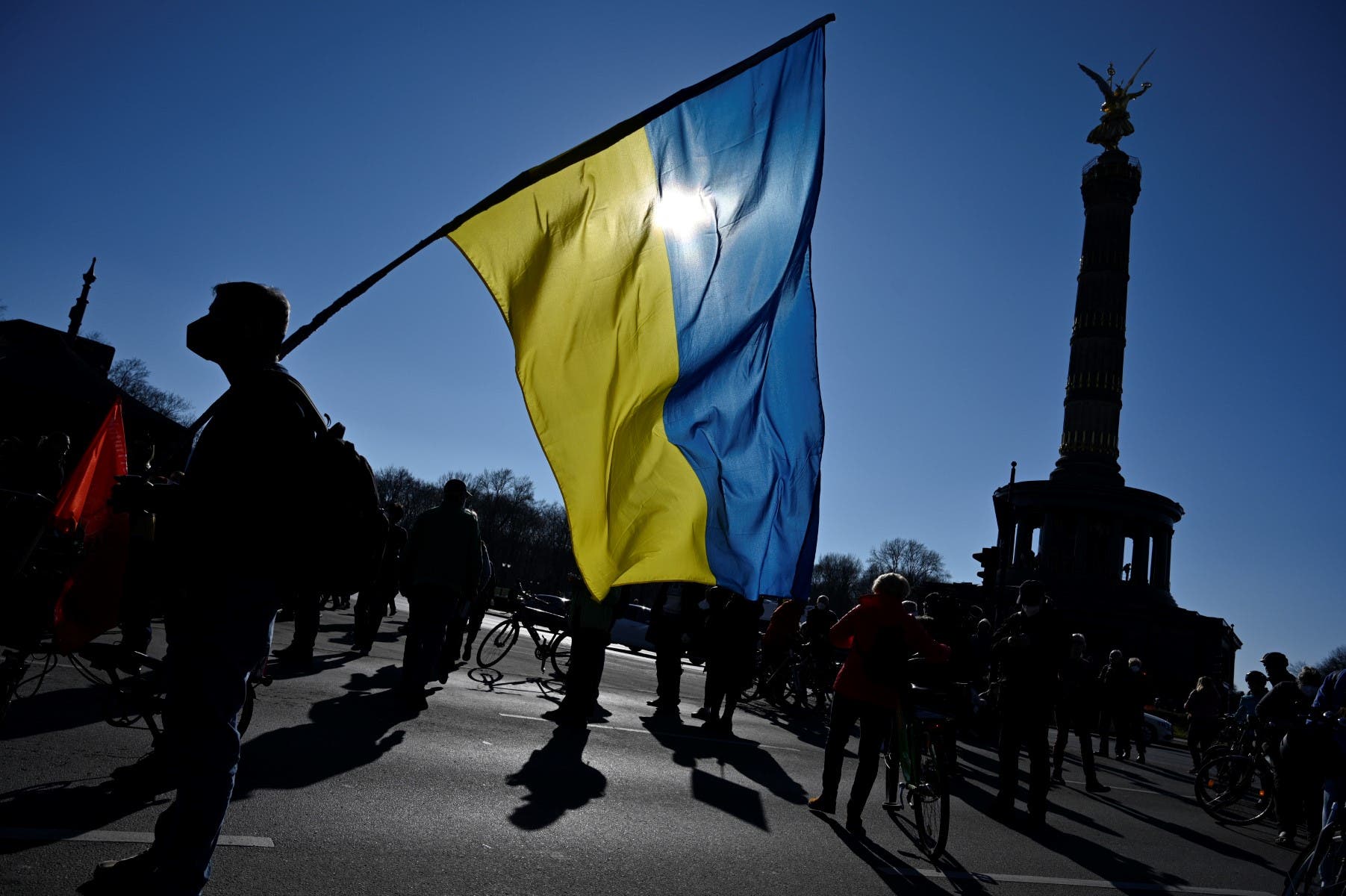 The Ukrainian flag was raised at a demonstration in Berlin last March to condemn the Russian military operation
The Vyasat outage remains the most visible cyberattack carried out since the start of Russia's military operation in Ukraine, in part because the hack had direct consequences for satellite internet users across Europe, and because malfunctioning modems often been replaced.
Rob Joyce, director of cybersecurity at the US National Security Agency, told Reuters on the sidelines of a conference today, Tuesday, that after the modems failed to connect to the Internet, they did not work again, adding that the Internet was completely cut off and modems had to be replaced.