Assam, Mizoram In the border dispute between the two states Assam Police said six people were killed and more than 50 were injured, including the superintendent of police.
Chief Minister of Assam, Mizoram The former openly argued. The two chiefs blamed each other for the violence by the police.
Following this, Union Home Minister Amit Shah called for peace on the border Assam Chief Minister Himanta Biswa Sharma held talks with Mizoram Chief Minister Joram Thanga and made peace.
The northeastern states of Assam, Mizoram The boundary between comes from the issue. The two states share a border of about 164 km. In which Assam Kachchar, Karimganj and Haylagandi districts in the Barak Valley of the state. Mizoram The state is bordered by Aizawl, Kolasip and Mamid.
Negotiations have been going on since 1995 due to the ongoing border dispute. The border conflict between the two states has been intense since August last year.
In Lailapur, Sachar, Assam District Mizoram Government officials set up a corona testing center on October 16 last year. For this Assam Locals protested. Thus large-scale violence erupted in the area at the time. Incidents like this happen there often.
In this context, violence erupted again yesterday on the border between the two states. People from both states and police attacked each other, firing and tear gas.
Assam Chief Minister Himanta Sharma tweeted: Mizoram Six guards were killed in a shootout near the state border. The news that 6 guards were killed in the struggle to protect the state border hurts me a lot. My deepest condolences to the families of the deceased guards. "
Mizoram Home Minister Lalsamliana said in a statement: Assam More than 200 police officers trespassed from their border. CRPF police were operating unarmed along the border. Retaliation in an attempt to protect them. "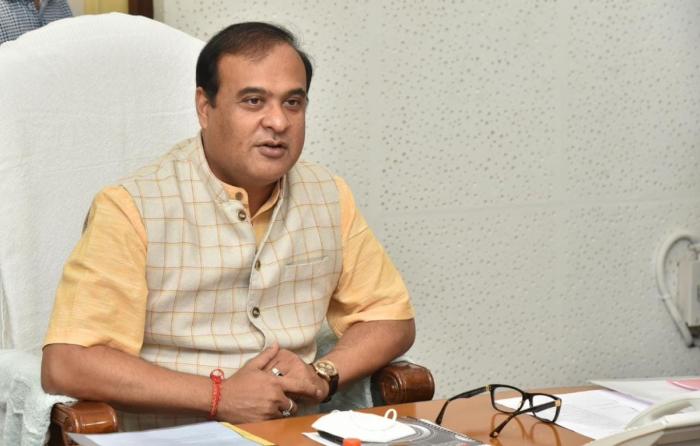 An Assam state police official said, "There are constant gunshots from the forest on the border. More than 50 people have been injured in the shootings and shootings, including the Chaucer guard. While talks were going on at the official level regarding resolving the two state border issue, suddenly unidentified persons opened fire.
It is not immediately clear how many people were injured, as far as I know 50 may have been injured. Our supervisor suffered a gunshot wound to the leg. "
Meanwhile, Home Minister Amit Shah telephoned the two chief ministers last evening and instructed them to resolve the border issue peacefully. According to reports, Amit Shah has asked the two chief ministers to maintain peace on the tense border.
Following this, the two Chief Ministers pledged to Amit Shah to resolve the border issue peacefully and smoothly.
Following the intervention of Home Minister Amit Shah in the matter, Assam The police moved away from the area they occupied and deployed CRPF police there.
.