The sounds of hip-hop music mix with the noise of punches hitting heavy bags, boxers practicing as they try to relieve the psychological pressure accumulated by the weeks-long war in the Ukrainian capital, Kyiv.
Oleksandr, 38, an employee of the International Committee of the Red Cross, says: With the curfew in the city and the restrictions on movement, we needed a place to release the psychological stress and emotional tension.
He adds: This helps us a lot, of course, after completing several exercises that include running and hitting hanging punching bags.
Since the withdrawal of Russian forces from the vicinity of Kyiv at the end of March, the Ukrainian capital has slowly been returning to a near-normal life, with nearly two-thirds of the population returning, according to the city's municipality.
Restaurants have reopened, and sidewalk cafes are serving customers again with the onset of spring late this year, as many ignore the few sirens still ringing in the city to warn of the danger of possible air strikes.
Gyms have also begun to resume operations, including the All Stars boxing club in downtown Kyiv.
At this club, trainers challenge boxing enthusiasts, fitness enthusiasts and new entrants, including rope jumping and abdominal exercises.
For two decades, Ukraine has maintained a dominant presence in the world of boxing, with its champions in the sport known for their speed, accuracy and high technique, skills that seem to have carried over to the real battlefield.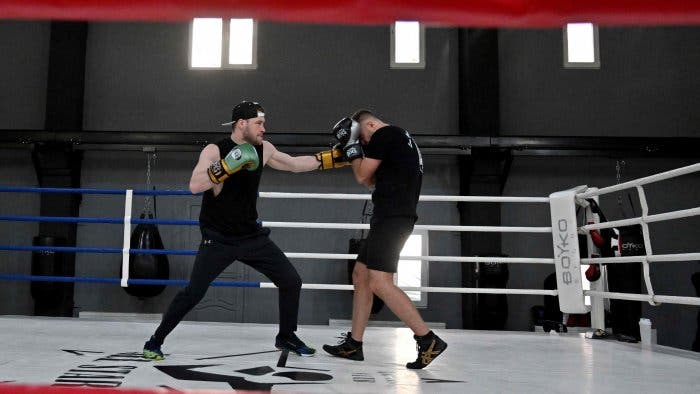 Kyiv Mayor Vitali Klitschko and his brother Vladimir have won a string of heavyweight titles for years, catapulting them to stardom in Ukraine and also contributing to Vitali's success in politics.
Current heavyweight champion Oleksandr Usyk briefly gave up boxing in February to join the Ukrainian Regional Defense Forces, before returning to training for the much-anticipated rematch against British boxer Anthony Joshua this summer.
"Of course, these boxers motivate me," says Vladislav, a 35-year-old real estate investor, but I'm not training to become a professional, but rather to stay fit.
He adds: Sports maintain fitness, both mentally and physically, and help overcome stress.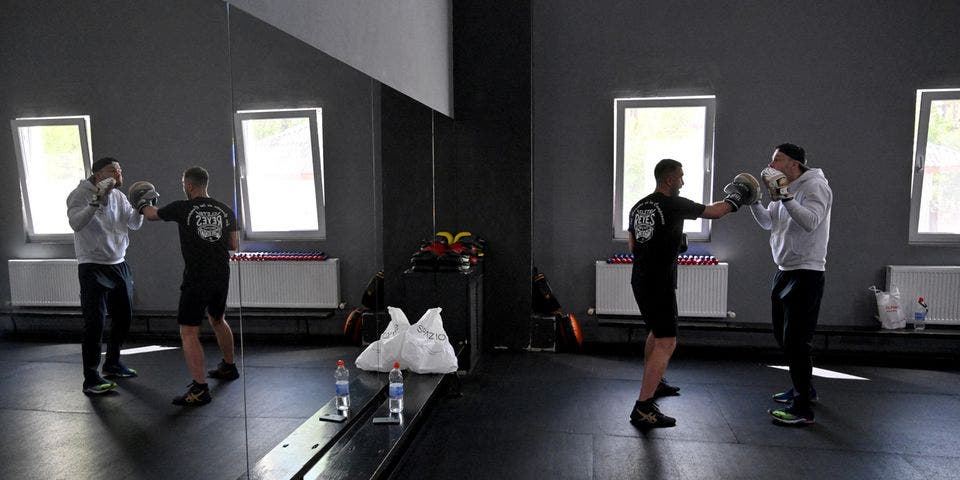 Vladislav mirrors the attitudes of many other All-Stars athletes as boxing provides a way to maintain fitness while dealing with the intense anxiety and stress that come with life in wartime.
Igor (35 years old) says: In these circumstances, sport is the only activity that allows for effective involvement and good use of physical abilities.
For Igor, the Russian military operation that began on February 24 is a "somewhat familiar" event, and he acknowledges that "sports help" to survive.
Oleksandr explains: One of the advantages of boxing is that it keeps your mind clear. This clears all thoughts and helps you start again.