Last Updated : 27 Jul, 2022 04:49 AM
Published : 27 Jul 2022 04:49 AM
Last Updated : 27 Jul 2022 04:49 AM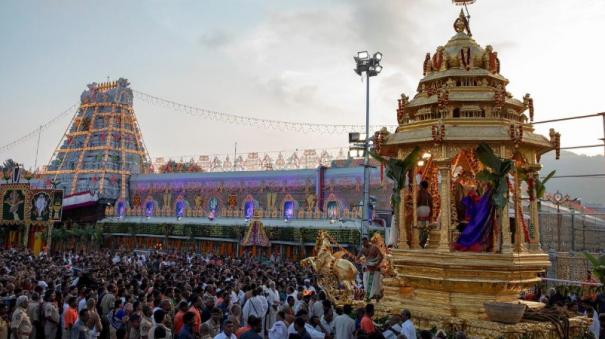 Tirumala: Brahmotsavam ceremony is going to be held in Tirupati Eyumalayan temple after 2 years with the participation of devotees. The festival begins on September 27 with the hoisting of the flag. During the festival, which will be held till October 5, there will be morning and evening vehicular service on Mata streets.
Especially on the 27th, there will be a flag hoisting ceremony and a grand Sesha vehicle service that night. Garuda Seva will be held on 5th October 1st, 3rd Puratasi Saturday night. In this case, an inspection was conducted yesterday under the leadership of Tirupati City SP Parameswar Reddy and Devasthanam Chief Security Officer Narasimha Kishore regarding the safety of Mada streets.
Consultations were held to install additional surveillance cameras inside and outside the temple including the roof streets, to ban two-wheeler motor vehicles, to run additional buses to avoid overcrowding, to deploy around 5 thousand policemen such as Octopus Commando Force, Armed Forces, State Police, Devasthanam Vigilance Force.