Amid warnings and fears of wheat shortages due to the Russian military operation, British Foreign Secretary Liz Truss accused Moscow of arming hunger and using food security as a cruel war tool by preventing millions of tons of grain from leaving Ukrainian ports.
She added, in a joint press conference with Turkish Foreign Minister Mevlut Cavusoglu, today, Thursday, that there is a need to take measures before the new harvest season next month, while giving commercial ships safe passage, in order to prevent dire consequences.
She also said the UK was providing Ukraine with its own expertise on ways to bypass the Russian port blockade to leave grain in the Black Sea, but cautioned that this would require an international effort.
obstruction of negotiations
She stressed her country's support for the talks on the export of wheat, accusing Russia of obstructing the negotiations, and pointed out that "Russian behavior in Ukraine threatens the world and must stand against it."
For his part, the Turkish Foreign Minister said that his country was taking the allegations that Russia had stolen Ukrainian grain seriously, and that it was investigating these allegations.
Cavusoglu added that Turkey would not allow grain stolen by Russia or any other country to be brought into Turkey, according to Reuters.
British Foreign Secretary with her Turkish counterpart (AFP)
The West accused Russian forces of strangling Ukrainian ports and preventing the export of wheat and other grains and commodities from Ukrainian territory.
The European Commission also confirmed that nearly 20 million tons of wheat are trapped in the ports.
Moscow denies
However, Moscow has repeatedly denied the matter, blaming the responsibility for creating this crisis on the harsh Western sanctions that were imposed on it.
It announced last month that it was ready to open a humanitarian corridor for ships carrying food to leave Ukraine, but sanctions must be lifted in return.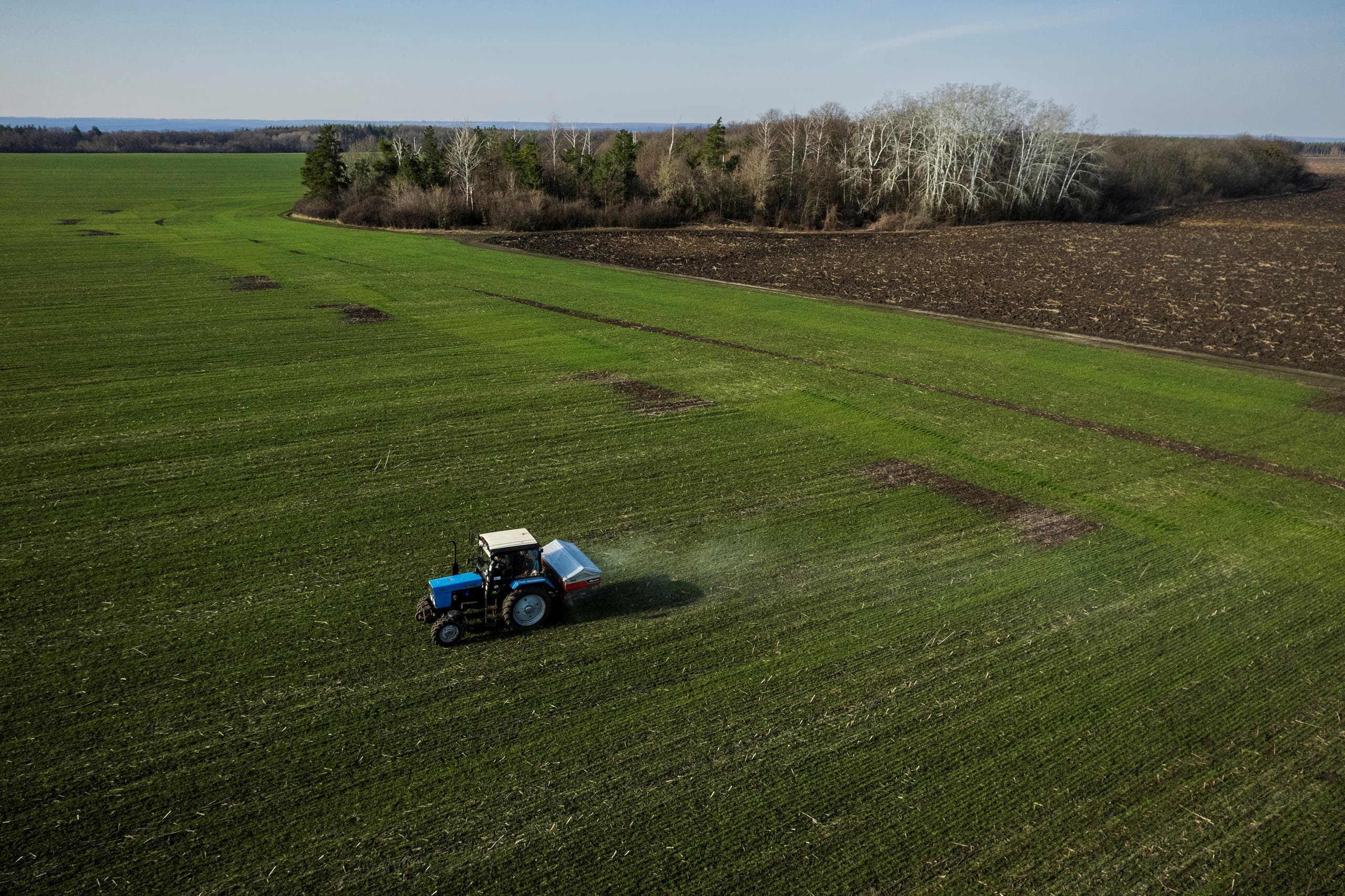 Wheat fields in Ukraine – Reuters
It is noteworthy that, shortly after the start of its military operation on the territory of its western neighbor on February 24, the Russian forces imposed their naval control over Azov and the Black Sea, besieging the Ukrainian ports in the south of the country, which usually exported grains, especially wheat and sunflower oil through the Black Sea, which led to a rise Prices globally, amid fears that a number of countries, especially in the Middle East and Africa, will be affected.