Last Updated : 18 Jul, 2022 06:26 AM
Published : 18 Jul 2022 06:26 AM
Last Updated : 18 Jul 2022 06:26 AM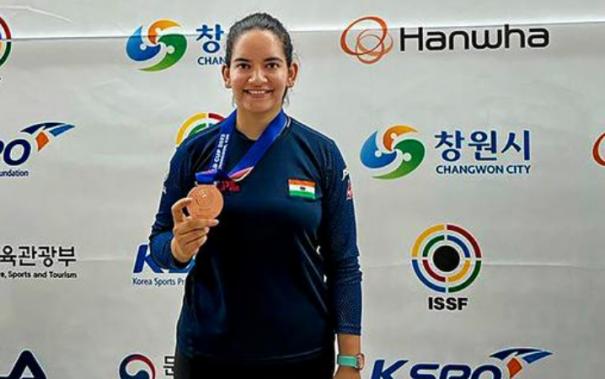 New Delhi: India's Anjum Maudgill wins bronze medal in World Cup shooting competition.
The ISSF World Cup Shooting Competition is underway in Sangwon, South Korea. Yesterday in women's 50m rifle 3 category, Indian athlete Anjum Moudgil scored 402.9 points and finished 3rd. This earned him a bronze medal.
In the same category, Germany's Anna Janssen (407.7 points) won the gold medal and Italy's Barbara Gambaro (403.4 points) won the silver medal.
The Indian team won the silver medal in the Men's 3B category which was already held. The Indian team consisted of Sanjiv Rajput, Chain Singh, Aishwari Pratap Singh Tomar.