Uttar Pradesh in Ayodhya 25 For the service of burying the bodies of more than a thousand orphans at their own expense Padmasree The award-announcing senior Mohammed Sharif He is currently ill and living in poverty with no money for medical expenses.
Last year 2020 Padmasree The award has not yet been presented to the senior as the award has been announced. Those who are in the grip of death Mohammed Sharif Padmasree The family worries that he will die without realizing the moment he carries the award on his chest.
Mohalla Giri Ali Pek area in Ayodhya Mohammed Sharif (Age 83). Working as a bicycle mechanic Mohammed Sharif Last 25 For years he has been burying helpless people in the area at his own expense.
So far 25 More than a thousand bodies Mohammed Sharif Buried at his own expense. The federal government last year saw the selfless service of Mohammed Sharif Padmasree Award presented and honored. But, the federal government announced Padmasree The award has not yet been presented to Mohammed Sharif.
Mohammed Sharif is currently ill due to old age and has no money for medical treatment due to poverty. The PTI reporter went directly to Mohammed Sharif's house and recorded his condition.
Mohammad Shakeer, son of Mohammad Sharif, said, "I received a letter from the Union Home Ministry on January 31 last year praising my father's service. Padmasree The award is said to be presented. When you were invited, you were told to come to the Presidential Palace in Delhi and receive the award. For this my father got a loan of Rs.2500 and booked a ticket to go to Delhi.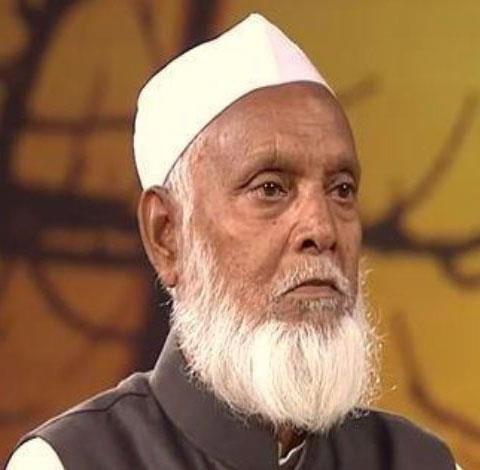 But, at the last moment the show was canceled due to corona virus and train traffic was also canceled. Thus he could not even pay the loan he had taken to book the train ticket. My father Padmasree I'm worried he's going to miss out on the award. "
Mohammed Sharif's wife Bibi (age 73) said, "We are in a lot of debt. We have no money to buy medicine for my husband at a nearby pharmacy. Padmasree Award not available. We are waiting for the federal government's phone call. "
.