On the impact of renewed calls to continue demonstrating in Sudan, the envoy of the President of the State of South Sudan and his security advisor, Tut Galwak, continues today, Saturday, with his meetings with the parties to the political process in the country, to contain the crisis that erupted two and a half months ago between the components of the transitional period, including civilians and soldiers.
The regional efforts led by Qalwak are in harmony with a looming international mediation to bring the parties together.
free elections
In an important call on Friday, United Nations Secretary-General Anthony Guterres expressed his support for dialogue among all Sudanese parties to the President of the Transitional Sovereign Council, Lieutenant-General Abdel Fattah Al-Burhan, to ensure a smooth transition leading to free elections that fulfill the aspirations of the Sudanese.
Meanwhile, the US Assistant Secretary of State for African Affairs, Molly V, confirmed her country's readiness to enter as a mediator between the Sudanese parties.
From the Khartoum demonstrations on January 6, 2021 (archive – Associated Press)
New rallies
This comes as the "resistance committees" in the capital, Khartoum, called for new rallies against the military's participation in government tomorrow. It also identified, in statements on a number of accounts on the communication sites, the assembly points, stressing the need to maintain peace in all movements, and denouncing the violence of the security forces, as she put it.
It is noteworthy that since the resignation of Prime Minister Abdalla Hamdok on January 3, international calls have been continuing to expedite the formation of a civilian government as soon as possible, paving the way for elections to be held in the country, as stipulated in the 2019 constitutional document.
The protests also continue, rejecting the agreement signed by Hamdok with the Commander of the Armed Forces, Abdel Fattah Al-Burhan, on last November 21 (2021), proving the partnership with the military component in running the country temporarily until the elections next year.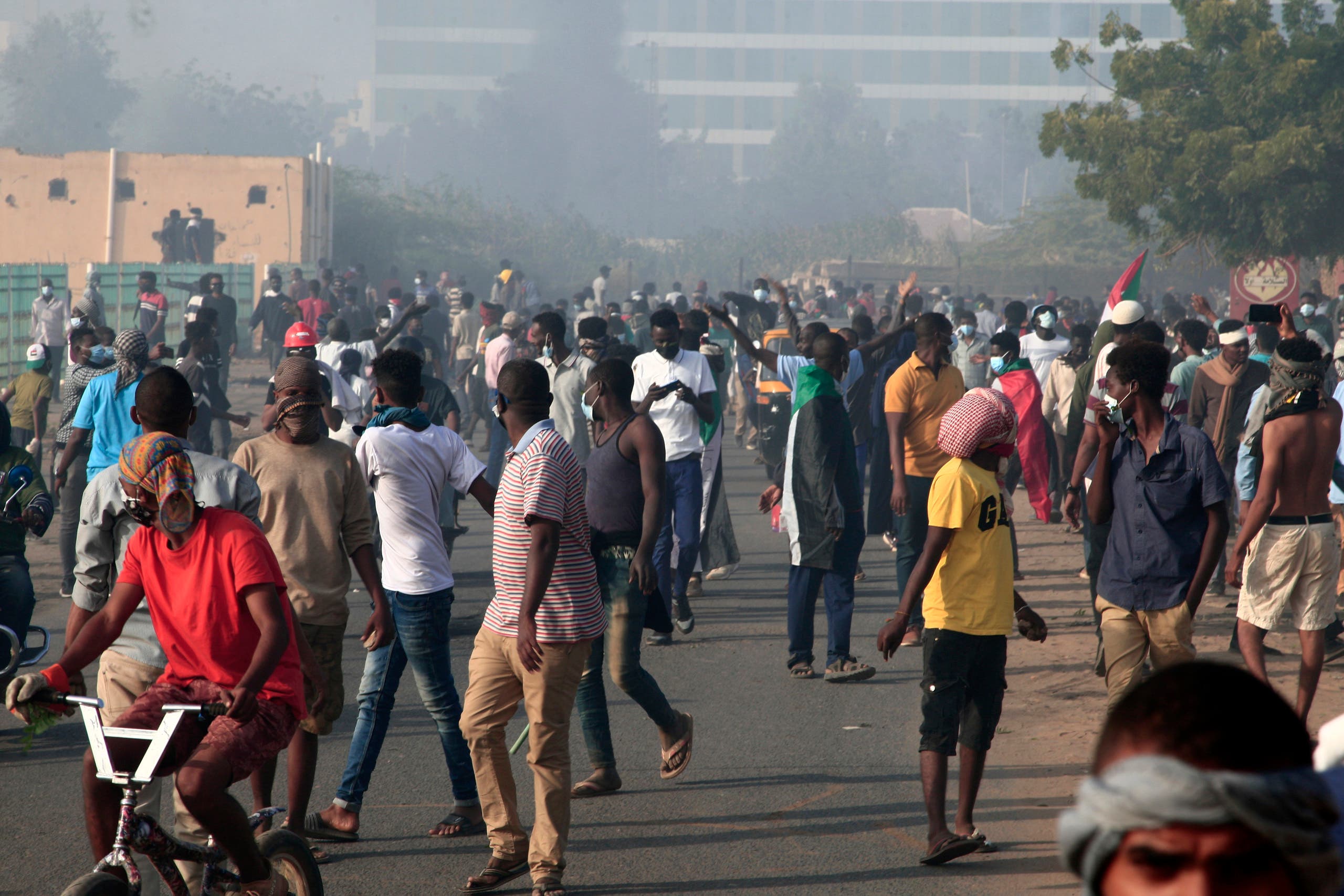 From the protests in Sudan (AFP)
60 dead
Since last October 25, the day the army imposed exceptional measures and dissolved the previous government headed by Hamdok himself, it has led to the deaths of nearly 60 protesters, according to what was announced by the Sudanese Doctors Committee, a civilian committee that contributed extensively to the civil movement that began in December Years ago, in order to isolate the former regime president, Omar al-Bashir.
Until this moment, a segment of the civilian committees in the country, especially in Khartoum, still refuses to involve the military component in the government, and its calls are to adhere to the demonstrations, despite the proof more than once that the armed forces will not play any role in governance after the elections.