The federal government plans to pass 26 bills in the winter session of parliament, including a bill to repeal agricultural laws, ban some private cryptocurrencies and authorize the Reserve Bank's official cryptocurrency.
The federal government plans to bring in and pass bills to replace the 3 laws that were enacted as emergency laws. Laws are to be enacted to replace the emergency laws for drug prevention, anti-corruption amendment and Delhi Special Police formation.
Last week, Prime Minister Modi announced that he would withdraw the 3 agricultural laws passed by the Union government last year as farmers continued to fight against them. It is expected that bills to repeal those laws will be passed in the winter session following that
A bill to regulate cryptocurrency and digital currencies has been introduced and some private cryptocurrencies have been banned. Reserve Bank A bill will be passed to allow the introduction of official cryptocurrencies through.
As the Assembly elections are scheduled to take place in Uttar Pradesh next year, the List and Tribal Amendment Act is being brought in. The Pay Amendment Bill 2021 for High Court Judges and Supreme Court Judges is to be passed.
Apart from this, bills including the 2nd Amendment Bill and the Pension Regulation Development Bill are to be introduced in the Bankruptcy Act.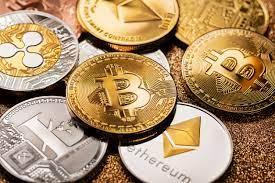 The Immigration Act 1983 has been amended and the new Immigration Bill 2021 has been introduced. The bill would include security and transparency in immigration.
The bill to prevent, protect and rehabilitate human trafficking is to be introduced.
The bill would provide for severe punishment for those involved in the abduction of children, girls and women, and adequate legal protection and rehabilitation for victims, as well as legal aid and rights.
.