Abu Bakr Ahmed Belfaqih had not yet completed his tenth year when the spark of war broke out in Yemen in 2014, and he believed that what was happening in his country of violence, bloody chases and casualties were just combat video games, as he did not realize the young man, at the time, that he was born in a time The bombing and the sound of bombers that surrounded his childhood terrified. Abu Bakr's generation in Yemen was not raised on cartoon films, but on news bulletins, which are led by the tragedies of orphanhood, loss and destruction. After 7 years, the young man decided to own an anti-violence weapon, a portable weapon that does not kill, but rather breathes life from among the rubble, intending to use his skills in the world of photography to embody the suffering of his society through vibrant clips that illuminate the dark side that many do not know about Yemen. He created photographic albums that include faces burdened with fatigue, contemplation and sadness.. From the atmosphere of weddings and market squares, he plunged into the corridors of history, heritage and folklore, drawing a smile instead of a lump, planting a rose against the bullet, and lighting a candle in the darkness of crises.
In addition, the young photographer, Abu Bakr Balfaqih, from the Yemeni city of Mukalla, was able to change the bloody scene with the lens of a mobile phone, embodying a civilized and human image that radiates the values ​​of beauty, peace and love in a slaughtered country that swallows colors of humiliation and deprivation and burns with poverty, famine and humiliation. Abu Bakr Ahmed Balfaqih is a photographer from Hadhramaut Governorate. He started filming in 2017 with a mobile phone, capturing stories and photos from the memory of a war that burned hearts, and is still continuing, to share these photos on his Instagram page, which attracted thousands of followers. In addition, his photos are circulated on the platforms of humanitarian organizations and international media agencies, as they express the conditions of the oppressed country, and the dreams of its helpless people.
"Yemen is not a country of war"
Abu Bakr said during his interview with "Al Arabiya.net" that "the world does not know about Yemen except that it is a country of war, and this is not true. Therefore, through my pictures, I seek to say that the Yemeni people are still yearning for life, no matter how difficult the circumstances and wars are. The siege walls, the successive strikes of poverty and the hammering of economic conditions, the country, exhausted by pain and calamities, still boasts of its creators and fine arts as the last winning card in the battles of violence and the fronts of terror and blood.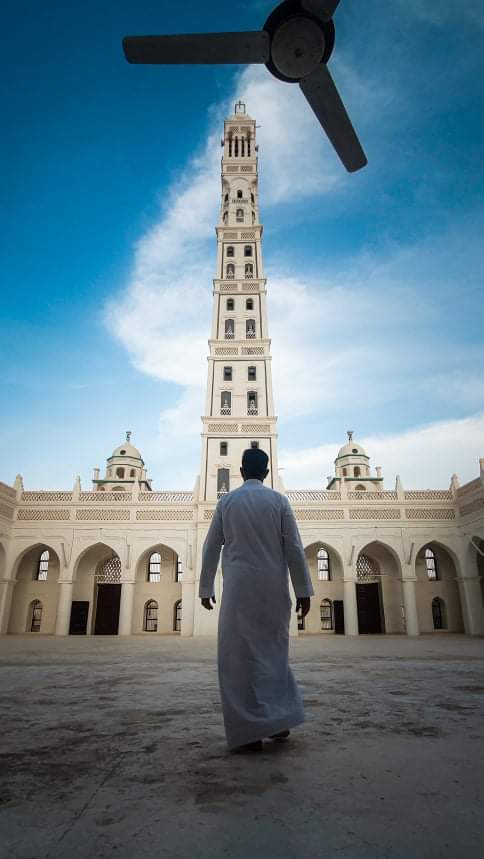 Photographed by Abu Bakr Balfakih
In the same context, Abu Bakr tells his story with photography, saying: "My talent for photography was born amid the rubble of war, but I did not give up due to the siege and the narrowing of the ceiling of freedoms, as my ultimate goal was to convey my message through images. When I went down to the street, I aimed my lens at an optical object or a person." Mo'in, I am stopped by anxious looks in the eyes of passers-by, and I find them looking at me cautiously, and then asking curiously about the nature of the matter I am filming, where it will be broadcast or published, and the medium that will be used." He added, "In a country devastated by war, I am unable to achieve the simplest types of stable income, due to the lack of job opportunities and the difficulty of moving from one governorate to another."
Abu Bakr, who completed his secondary education last year, continues to talk about his experience in photography, considering it a hobby for him, but it turned into a source of livelihood, and then it became a "human mission" through which he transmits "radiations of peace and messages of tolerance in times of war", pointing out that he is keen to Hunting for images that broadcast hope and optimism, and bring joy back to the sad Yemeni people's conscience.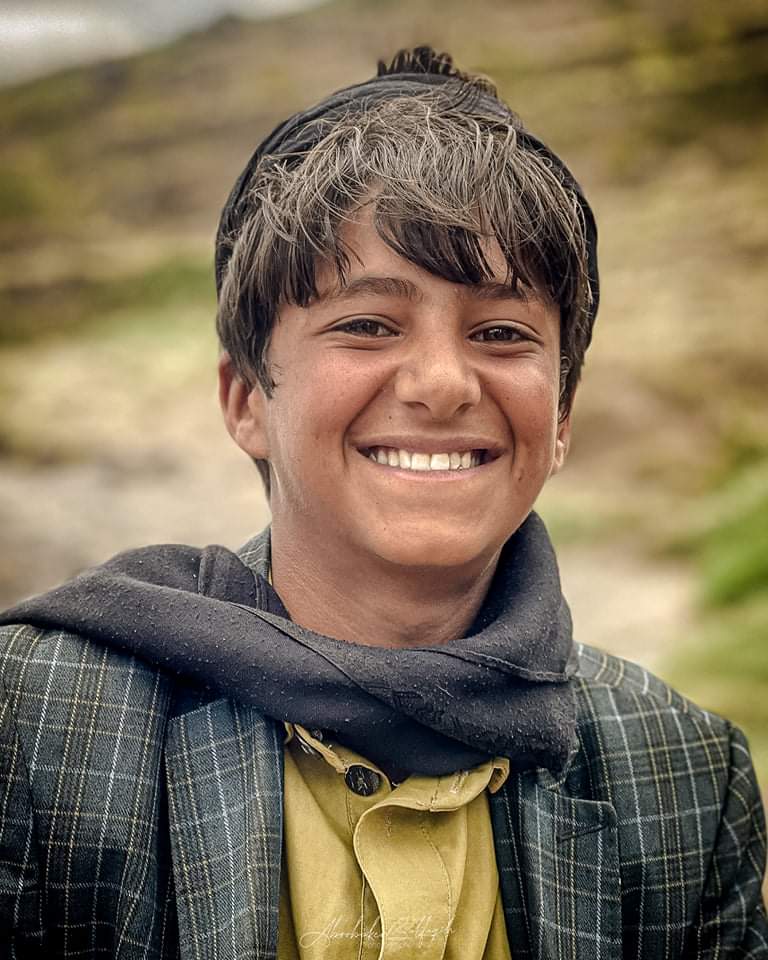 Photographed by Abu Bakr Balfakih
Documenting historical landmarks and landscapes
Abu Bakr has many pictures that bear stories of coexistence and peace, including a picture of a man holding a weapon and roses hanging from the barrel of the weapon, while he stands enjoying watching traditional dances from a popular wedding. About this photo, Abu Bakr says: "I took this photo with my phone in Sana'a, specifically the Waterfall of Bani Matar district," noting that he is interested in "documenting historical landmarks and beautiful landscapes from the countryside of Yemen, in harmony with the manifestations of heritage, people's lives and the pulse of the street."
At the age of 18, Abu Bakr toured more than one city in Yemen, without fear, in light of the outbreak of violence and intensification of conflicts. He is adventurous and takes risks at borders and checkpoints in order to hunt an inspiring human shot. On this subject, he says: "I visited the governorates of Sana'a, Aden, Shabwa, and the Hadramout districts of Shibam, Sayun and Tarim, all of which I took many pictures that highlight the beauty of heritage, the greatness of history, the simplicity and kindness of people, despite the pain that plagues their diaries."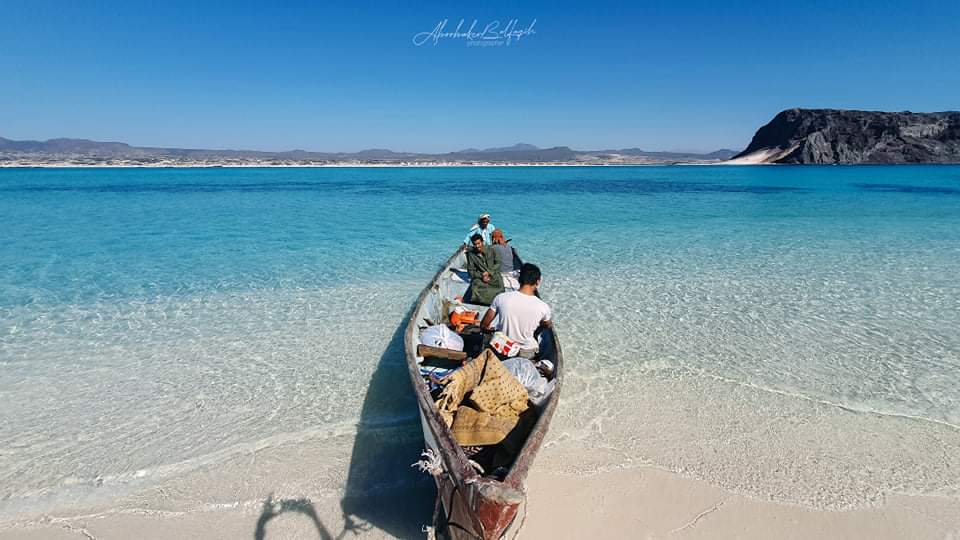 Photographed by Abu Bakr Balfakih
Abu Bakr seeks to convey images that embody the tragic situation in Yemen to the world, but he also continues to highlight the bright side of civilization, and says: "I have many ideas, but due to the lack of support and my weak capabilities, I sometimes content myself with the pictures that I transmit via mobile phone." The young man does not hide his ambition to win an international award in the field of photography.
Carrying weapons in Yemen is less dangerous than a camera
According to Abu Bakr, the closest images to him are those that "reduce the spirit of Yemen, and carry large doses of optimism and hope from the depth of pain." He continues, "I am trying to compose stories about Yemen to introduce the world to its civilization, culture and the nature of its people, including a picture I took of two children in the city of Mukalla, one of whom hits his friend while his friend embraces him. I have a library of pictures of Hadrami heritage, folk dances and ancient folklore, in addition to a series of photos of the ancient Hadrami Badia army. ".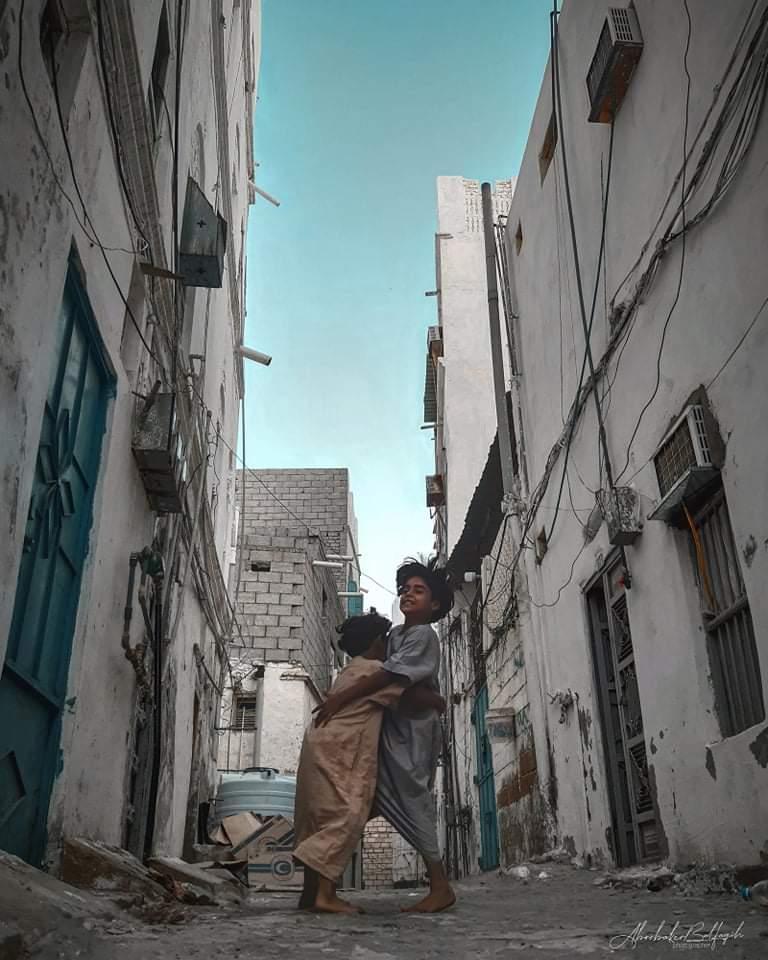 Photographed by Abu Bakr Balfakih
Abu Bakr does not question "the power of the image and its ability to silence the sound of guns and silence the hum of bullets," considering that the influential image is one that addresses issues of peace and violence and conveys people's suffering, without transgressing the values ​​of society and violating its customs, traditions, norms and ethics.
Abu Bakr added: "Through my visit to the Yemeni governorates, I realized that carrying a weapon in some governorates is less dangerous than roaming with a camera, as it is allowed anywhere to carry a Kalashnikov, but the photographer raises question marks by carrying the camera, which may expose him to accountability and arrest, as well as confiscation of his camera. Because most of the parties to the conflict see that the effect of the image is stronger than the effect of the weapon.