Last Updated: 26 Jun, 2022 06:00 AM
Published: 26 Jun 2022 06:00 AM
Last Updated: 26 Jun 2022 06:00 AM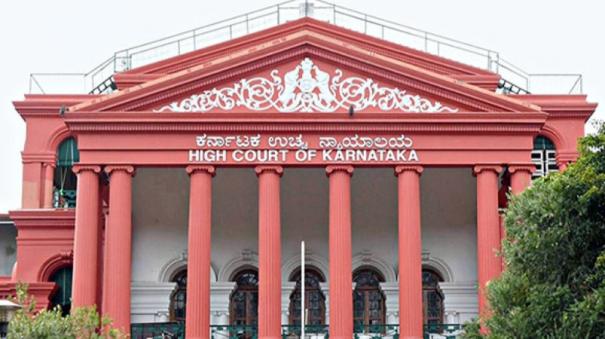 Bangalore: The Karnataka High Court has ordered that a case can be registered under the SC, ST Prevention of Torture Act only if the Scheduled Castes and Scheduled Tribes are insulted in public.
Mohan (42) hails from Elmudi in the Dakshina Kannada district of Karnataka. A construction worker, he worked on the foundation of a building owned by Jayakumar Nair in October 2020. Then contractor Ratheesh Pius told Mohan that he should not work here anymore.
To which Mohan replied, 'I am working on what the building owner Jayakumar Nair said'. Mohan sued Ratheesh Paes in the Karnataka High Court, alleging that he had insulted him and threatened to kill him in the name of his caste.
Judge M. Naga Prasanna, who heard the case, said in a judgment delivered on the 20th:
Mohan was working in the basement of the building on the day of the incident when no other staff members or close associates of the accused were present. SC, SD can only be prosecuted under that section for defamation in a public place or in the presence of other persons under the Prevention of Torture Act.
SC, SD cannot be considered a punishable offense under the Prevention of Torture Act in the absence of sufficient evidence of racial slurs when Mohan was alone. Not enough evidence has been submitted to assault him.
SCs and STs can file a case under the Prevention of Torture Act only if they are racially abused in public or in public. Mohan's case is therefore dismissed. Thus stated in the judgment.
.