Ukrainian boxer Oleksandr Usyk preferred to go to the sport of "noble art" despite his brilliant experience in football before settling on the world of martial arts sports.
Usek will face his British counterpart, Anthony Joshua, in a rematch to preserve the world heavyweight champion title, as the fight will be held in Jeddah on August 20.
Usyk was born in Simforopol, Ukraine, which is located in the Crimean region separating from Russia, and grew up in a poor family, as he tried in his childhood to help them financially by selling fruits and caring for livestock.
Usyek in yellow in a friendly match
As a child, Usyk went to a football academy belonging to the Tavria club Simferopol, especially as he used to play mainly at the level of those of his age, but in the shock of most of his acquaintances, he decided, at the age of 15, to go to boxing.
Because of the high costs that require the football player to reach the professional level, the boxer nicknamed "The Cat" decided to go to boxing in 2002 to fight more than one fight until 2006 and win a number of them.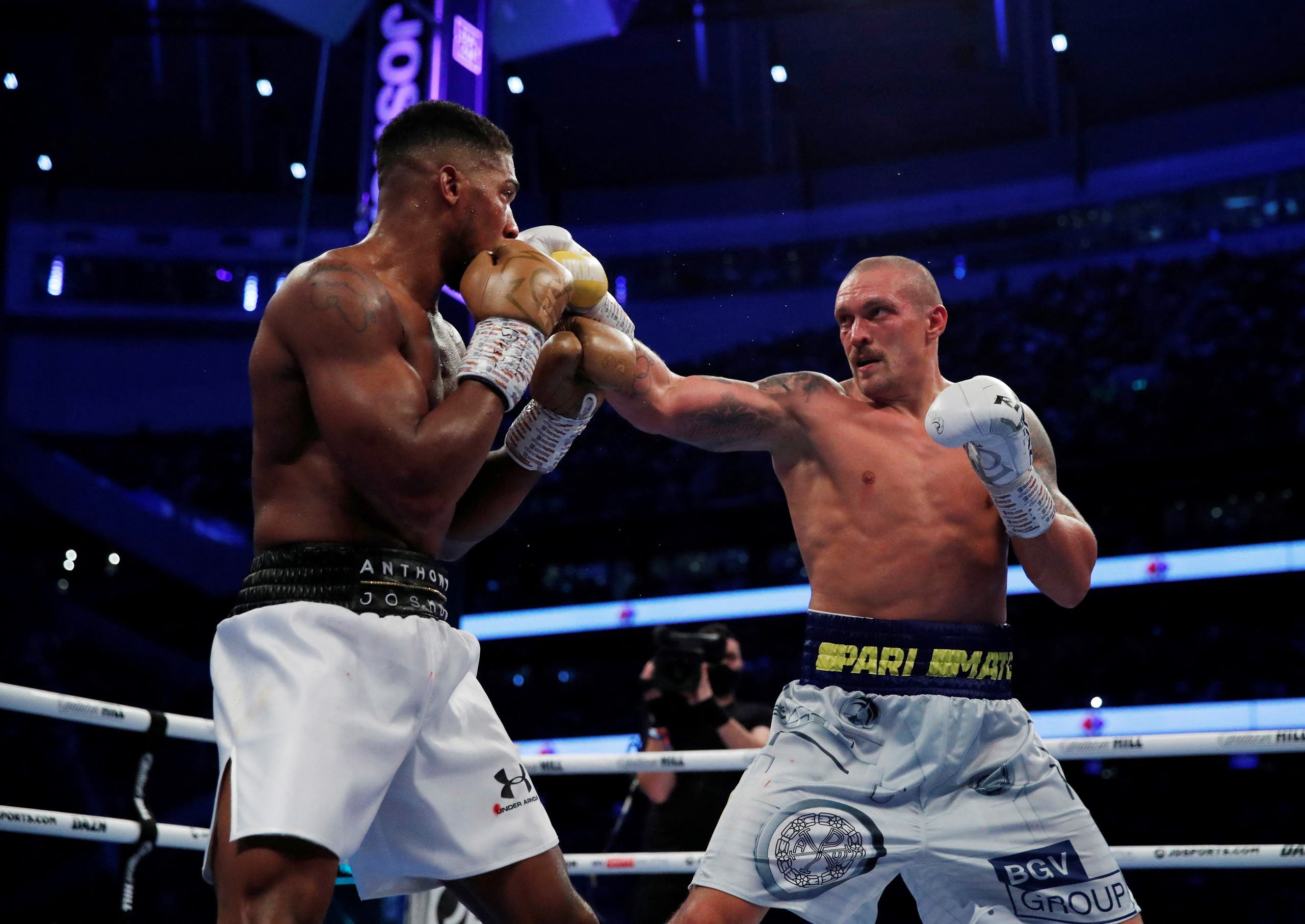 His fight with Joshua in 2021
In 2013 Usyk became a professional boxer in both heavy and under heavy weight, and during his nine years until 2022, the "Cat" won the gold medals at the London 2012 Olympics, Baku, Liverpool and Lviv in 2008. He also became only the third boxer to win the world titles in the world's under heavy and heavyweight titles after Evander Holyfield and David Haye when he defeated Joshua is stripped of his IBF, WBA and WBO tournaments in September 2021 in London.