The Karnataka government has strongly opposed Tamil Nadu's Cauvery and Gundaru project, saying it will not allow Tamil Nadu to take advantage of the surplus from Cauvery and will meet legally.
Chief Minister Edappadi Palanisamy last week laid the foundation stone for the Rs 6,941 crore Cauvery-South Vellaru-Vaigai-Gundaru river link project in Pudukkottai district, Gunnathur panchayat.
The surplus water from the Cauvery will be diverted from the Mayanur dam in Karur district to Trichy, Pudukottai, Sivagangai and Virudhunagar districts, which will benefit 342 lakes and 42,170 acres of land in Karur, Trichy and Pudukottai districts.
In this situation, the day after laying the foundation stone for the Cauvery – South Vellaru – Vaigai – Gundaru project to be implemented by Tamil Nadu Government of Karnataka Protested. The state chief minister P.S. We will not allow Tamil Nadu to use the surplus water of Eduyurappa and Cauvery. He said the welfare of Karnataka would be safeguarded.
Meanwhile, Karnataka Water Resources Minister Ramesh Jarhikoli, Law Minister Basavaraj doll They held important consultations with senior officials, legal experts, senior officials of the Water Resources Department and the State Attorney General in Bangalore today on the river connection project in Tamil Nadu.
Following this consultation, the Minister of Justice Basavaraj doll In an interview with reporters:
"Tamil Nadu has laid the foundation stone for the Cauvery-Vaigai-Gundaru river link project. Tamil Nadu plans to use 45 TMC of surplus water from Cauvery through this project. But, this is against the interest of Karnataka.
It is not right to implement this project as the surplus water is not shared legally or officially by the two states. Also against the interstate river water sharing law.
Under the River Water Allocation Act, the tribunal must decide how to use the surplus water. If this plan is implemented it is against the law, this plan Government of Karnataka Strongly opposed.
The policy is that the surplus water should be shared by both states. But the Tamil Nadu government is doing the opposite. They say we take only the excess water. We will fight legally against the plan of the Tamil Nadu government and we will strongly oppose it.
In the Cauvery bed Government of Karnataka The Tamil Nadu government strongly opposed the plans raised. It also opposed the repair of 300- to 400-year-old dams. When an attempt was made to build a dam for the city of Bangalore for drinking water, the Tamil Nadu government objected to it.
Thus the Minister of Justice Basavaraj doll Noted.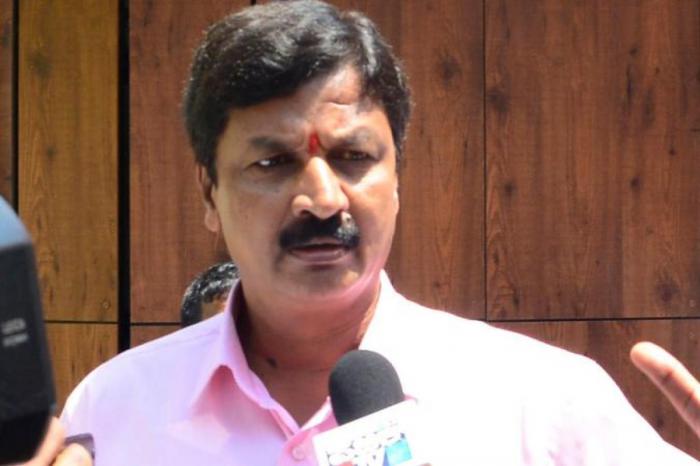 Karnataka Irrigation Minister Ramesh Jarhikoli said, "It was decided at the meeting to fight legally against the Tamil Nadu government's river connection project. The legal struggle There will be no delay in conducting.
I reject the opposition's accusation that we will not take action as the BJP is forming an alliance with the AIADMK in Tamil Nadu and is facing elections. The welfare of the state is paramount. "
.