Last Updated: 03 May, 2022 04:44 AM
Published: 03 May 2022 04:44 AM
Last Updated: 03 May 2022 04:44 AM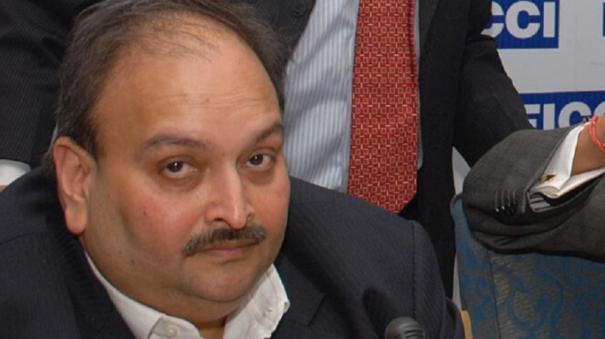 New Delhi: The Central Bureau of Investigation (CBI) has registered a new case against diamond trader Mughal Choksi.
Public Sector Undertaking IFCI Limited Rs. 22.6 crore has been registered as fraud. The first information report states that the fraud was committed between 2014 and 2018.
In March 2016, IFCI Ltd. was awarded a loan of Rs. 25 crore as corporate loan.
The loan was obtained on behalf of Geetanjali Gems Limited (GGL), a subsidiary of Michael Choksi. Jewelry has been placed in exchange for this loan amount. The jewelery has been evaluated by Surajmal Lallubai & Company, Narendra Rajaveri, Pradeep Shah and Sherenik Shah. The amount paid is twice the value of what was paid in return. Stock, gold and diamond jewelery were exchanged. But the CBI has named the companies and its owners as culprits.
Failure to repay the loan. IFCI decided to sell 20,60,054 securities held in exchange for the company. But only 6,48,822 shares traded at Rs. 4.07 crore. Further sale of shares was prohibited. The shares could not be sold as NSDL had imposed this ban.
Thus, the total loss incurred by Choksi and his company to IFCI was Rs. 22.06 crore.
Mehul Choksi fled the country to Antigua and Bermuda after failing to repay a loan from the Punjab National Bank. 6,097 crore was allegedly embezzled from the Punjab National Bank in 2018. Apart from this, another Rs 942 crore fraud case filed by another of his companies, Azmi Jewelery, is also being investigated separately.
Choksi was found on the Dominican island in May last year. Efforts are being made to bring him to India from there. It is noteworthy that he is a citizen of Antigua.
.