Last Updated: 07 May, 2022 06:36 AM
Published: 07 May 2022 06:36 AM
Last Updated: 07 May 2022 06:36 AM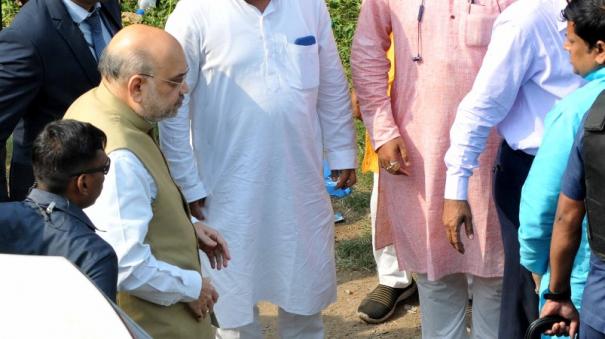 Kolkata: Union Home Minister Amit Shah left for West Bengal yesterday on a two-day visit.
Arjun Saurasia, a BJP youth wing volunteer from Kolkata, was found mysteriously dead in a dilapidated building yesterday morning. Going to his house Amit Shah said consolation. Later, Amit Shah said:
Thursday marks the one-year anniversary of the re-election of Chief Minister Mamata Banerjee-led government in West Bengal. The political assassinations on Friday (yesterday) began early. BJP youth Arjun Saurasia has been killed. They also attacked Arjun Saurasia's elderly grandmother. On behalf of the BJP, we urge the CBI to investigate the murder.
The BJP is being targeted and killed. We will ensure that those behind the Saurasia murder are punished.
.