Last Updated: 11 May, 2022 05:40 AM
Published: 11 May 2022 05:40 AM
Last Updated: 11 May 2022 05:40 AM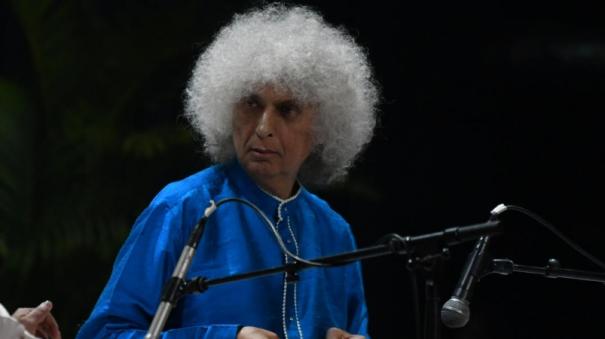 Mumbai: Pandit Sivakumar Sharma is one of the most famous traditional musicians in the country. He was awarded the Padma Vibhushan and was born in 1938 in Jammu.
Chandoor, a folk instrument of Jammu and Kashmir, became world famous and was the first artist to play Indian traditional music in Chandoor. Flute music genius Pandit Hari Prasad has composed music for several films under the name Shiv-Hari along with Saurasia.
Sivakumar Sharma has been suffering from kidney failure for the last 6 months. He died of a heart attack at his home in Mumbai yesterday. Sivakumar Sharma is survived by his wife Manorama and sons Rahul and Rohit.
Leaders, including Prime Minister Modi, and the film world have mourned the death of Sivakumar Sharma.
.