with videoEight cheetahs have been released into India that were specially flown over from Namibia. It's a unique operation to bring the predator back to the subcontinent. But there is also criticism.

Mark van Assen


Indian Prime Minister Narendra Modi was clearly delighted. Not only was it his birthday on Saturday, he was also allowed to release eight cheetahs, or cheetahs, in Kuno National Park. These animals have not been found in India since 1952. "The long wait is over," said Modi.
The animals come from Namibia, all the way to the south of Africa. They still occur there, just like in Botswana, Kenya and Tanzania. The cheetah – not to be confused with the common leopard, which is mainly active at night – used to cover a much wider area, including the Middle East and Central India. Now, according to the World Wildlife Fund, only 7,000 remain in the wild.
The newspaper Times of India calculated that the cheetahs have traveled almost 9000 kilometers. First in Namibia from Otjiwarongo to Windhoek, then with a special Boeing 747 (with a huge image of a tiger) to Jaipur, and then with a helicopter to Kuno. It is the first time such a large carnivore has been brought from one continent to another to be released into the wild. Initially there are three males and five females. More are expected to follow in the next five years, possibly up to twenty in total.
Enough prey?
The authorities are in good spirits. "The return of such a large predator restores the evolutionary balance in the area," said Jhala Yadvendradev of the Indian Wildlife Institute. "It also gives an impulse to the management of the area. And the poor communities living in the area can also benefit from it." He hopes that tourism will pick up.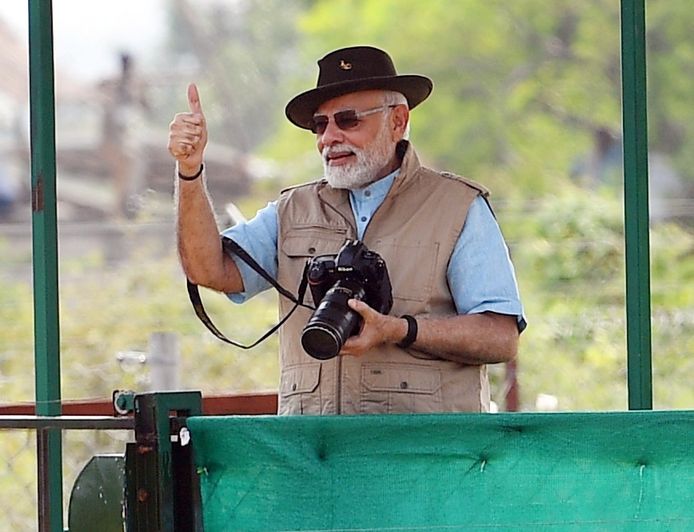 However, not everyone is enthusiastic. Some conservationists question whether there is enough food for eight additional predators in the 750-square-kilometer park. There are also common leopards and hyenas. They are all after prey such as antelopes and wild boars. Others are concerned about the cheetah's vulnerability. They are fast, their top speed is around 100 kilometers per hour, but in terms of strength they are no match for leopards and the occasional passing tiger. Their cubs are also on the menu of other large predators.
The people who live in the area also have their reservations. Some villages have already had to make way for an earlier expansion of the park; lions were supposed to come then, but that never happened. They now fear a similar scenario. Moreover, they are also simply afraid of the cheetahs.
Check out our most viewed news videos in the playlist below:
Free unlimited access to Showbytes? Which can!
Log in or create an account and don't miss out on any of the stars.

Yes, I want free unlimited access