Last Updated : 29 Jul, 2022 01:00 PM
Published : 29 Jul 2022 01:00 PM
Last Updated : 29 Jul 2022 01:00 PM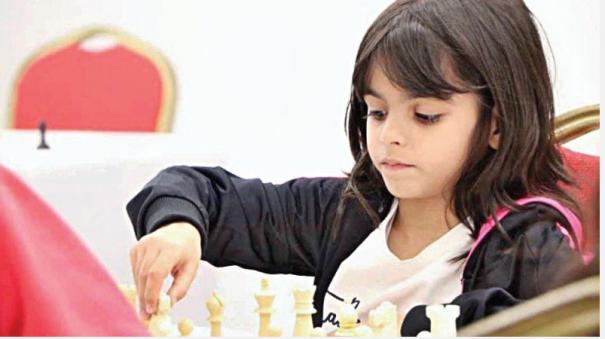 8-year-old Randa Seder from Palestine has become the youngest player to participate in the Chess Olympiad.
Her father began teaching Randa Seder chess at the age of 5, and it soon became her life. Randa has 1442 rating points.
An emerging young player, she is ranked 98388 in the world.
Randa Seder has participated in various series. Randa Sader has been selected for the Chess Olympiad team following her 2nd place finish at the Women's Championship in Palestine.
Randa Seder's ambition is to become a Women's Grandmaster.