Last Updated : 30 Jul, 2022 02:59 PM
Published : 30 Jul 2022 02:59 PM
Last Updated : 30 Jul 2022 02:59 PM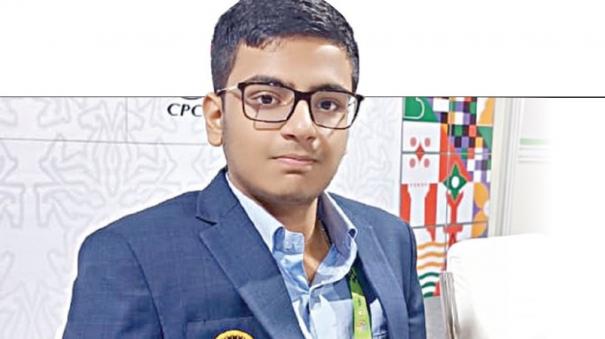 Indian chess player Raunak Sadwani said that playing with American teammates is challenging.
In the first round of the Chennai Chess Olympiad held yesterday, Indian B team player Raunak Sadwani clashed with UAE player Abdul Rahman Mohammed Al Taher.
Raunak Sathwani won in this. Speaking to the media about the victory, Sathwani said, "I am happy to have won in the first round.
This will give you a positive mindset to face your opponents in the upcoming rounds.
It will be a challenge to face the US team in the upcoming rounds.
The team has a lot of top ranked players. Playing with them is a challenge. I hope this first round success of mine will continue in the next rounds as well.
Ramesh is a very good coach for us. Our thanks to him. We will play all the next rounds with great effort. Our goal is to get a medal," he said.