Last Updated : 29 Jul, 2022 12:46 PM
Published : 29 Jul 2022 12:46 PM
Last Updated : 29 Jul 2022 12:46 PM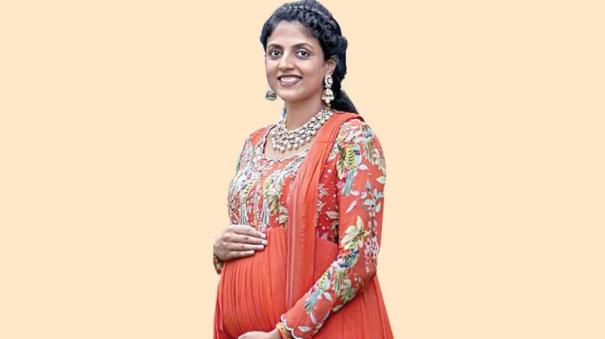 The 31-year-old Indian player Harika has been the backbone of the Indian women's team at the Chess Olympiad for the past several years. This is his 8th Olympiad.
She made her debut in 2004 and is waiting to achieve the record of being the athlete who has participated in 8 Olympiads in a row.
After all, Harika, who is full months pregnant, is due to give birth in 2 weeks time. Even in this situation, he plays for the Indian team in the Olympiad.
Harika says, "This time we are confident that we have a chance to win the title. But we don't want to put any pressure on us.
Of course, we are at the top of the competition rankings, but at the end of the competition day, what matters is how we perform collectively. I am sure that we are eager to perform beyond our capacity," he said.