Today, Friday, Wu Liangyu, an official with the National Health Commission of China, said that the situation of Corona in the country is improving, but it is still complex and dangerous.
Recently, Liaoning, Zhejiang, and Henan provinces, among others, reported new outbreaks of the coronavirus, with the sources of infection not being clear, Wu added.
He noted that the risks of relapse still exist, and that China needs to intensify its measures to deal with local outbreaks and improve disease control measures in a timely manner.
Beijing residents are angry at the restrictions imposed to combat the Corona virus that limit their movement, but they are also concerned about the registration of dozens of new Covid-19 cases daily.
A queue in front of a center to undergo a Corona examination in Beijing today
China comes at a steep economic cost, faces rare public criticism over tightly controlled websites, and is increasingly isolating itself from a world where Covid restrictions are a thing of the past.
Internationally, industry bodies have complained that China's coronavirus restrictions have global economic repercussions. At home, residents worry about the imposition of difficult and long-term restrictions.
Beijing has struggled to avoid a massive spike in infections that forced Shanghai, the country's commercial and financial hub, to impose a near-total lockdown for more than a month.
After the meeting of the Standing Committee of the Politburo of the Communist Party, the country's top decision-making body, state TV reported late Thursday that China would face any comments and actions that distort, question or reject its anti-coronavirus policy.
The committee warned that the easing of restrictions, which were imposed in dozens of cities in the second largest economy in the world and affect the lives of hundreds of millions of people, will lead to widespread infections.
On Friday, an editorial in the official "People's Daily" of the Communist Party responded to accusations that China's policy on Corona is disrupting the global economy and trade.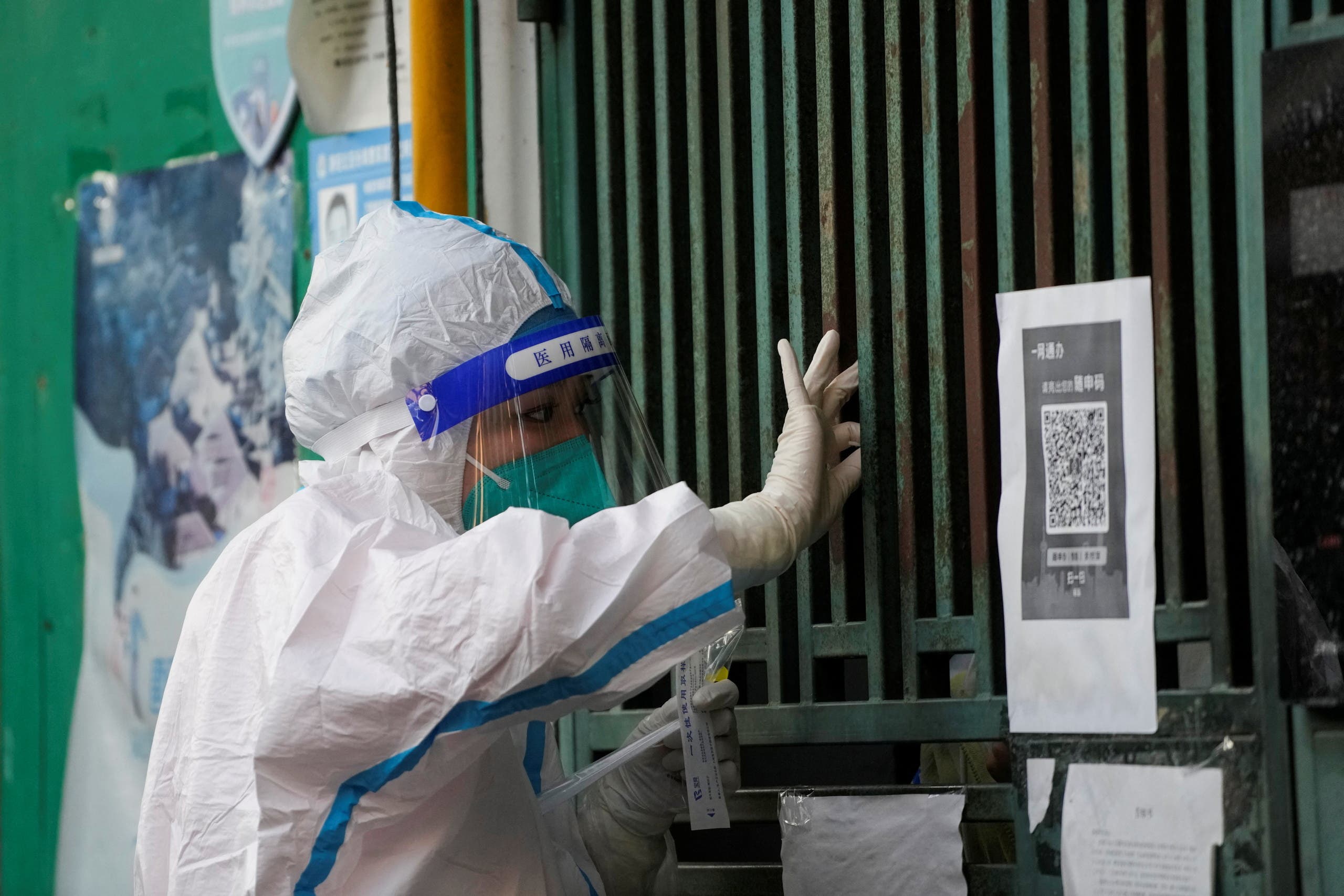 A resident of Shanghai is being tested for Corona today
"Some American politicians have often attacked and distorted China's pandemic control and control measures and tried to blame China for the so-called disruption of global supply chains," she said, without naming specifics.
She added that China's priority is people's lives, and that despite increasing pressure on its economy, the country can overcome difficulties.
State TV stated that the Cabinet affirmed that more support measures will be implemented to achieve stability in the labor market and help the foreign trade sector.
Beijing has recorded dozens of new cases daily in the nearly two weeks since the outbreak of the virus. And officials said today, Friday, that they had recorded 72 injuries yesterday, May 5, which is the highest number so far.