With strained relations between the two countries and in the first direct talks at this level between them since the administration of US President Joe Biden took power, Chinese Defense Minister Wei Fenghe assured his American counterpart, Lloyd Austin, that his country would not hesitate to launch a war on Taiwan.
He stressed that Beijing would crush any attempt to gain independence for the island, calling on Washington to immediately withdraw from selling any offensive weapons to Taiwan.
In an effort to ensure that broader tensions between the two countries do not spill over into misunderstandings or misinterpretations on the military front, the two ministers met in their first direct talks since the Biden administration took power at the Shangri-La summit in Singapore.
For his part, Austin reminded his Chinese counterpart of the need not to provide material support to Russia, according to what a senior US official said.
"We will not provide support to Russia"
Prior to the meeting, the US official said the focus would be on trying to contain the tense relations between the two countries.
Chinese media reported that Beijing will use the meeting to discuss cooperation with the United States.
It is noteworthy that relations between China and the United States have recently been tense, with the two largest economies in the world incompatible on several issues, starting with the sovereignty of Taiwan and human rights, in addition to Beijing's military activity in the South China Sea.
Chinese Defense Minister (AFP)
Beijing's position on the Russian-Ukrainian conflict, and its almost apparent alignment with Moscow, exacerbated the deterioration of relations.
Ukraine war revives fears
Since the outbreak of the Ukrainian crisis, Washington has been pressing China to take a tougher stance on Russia, threatening to impose sanctions on it if it helps it circumvent the sanctions.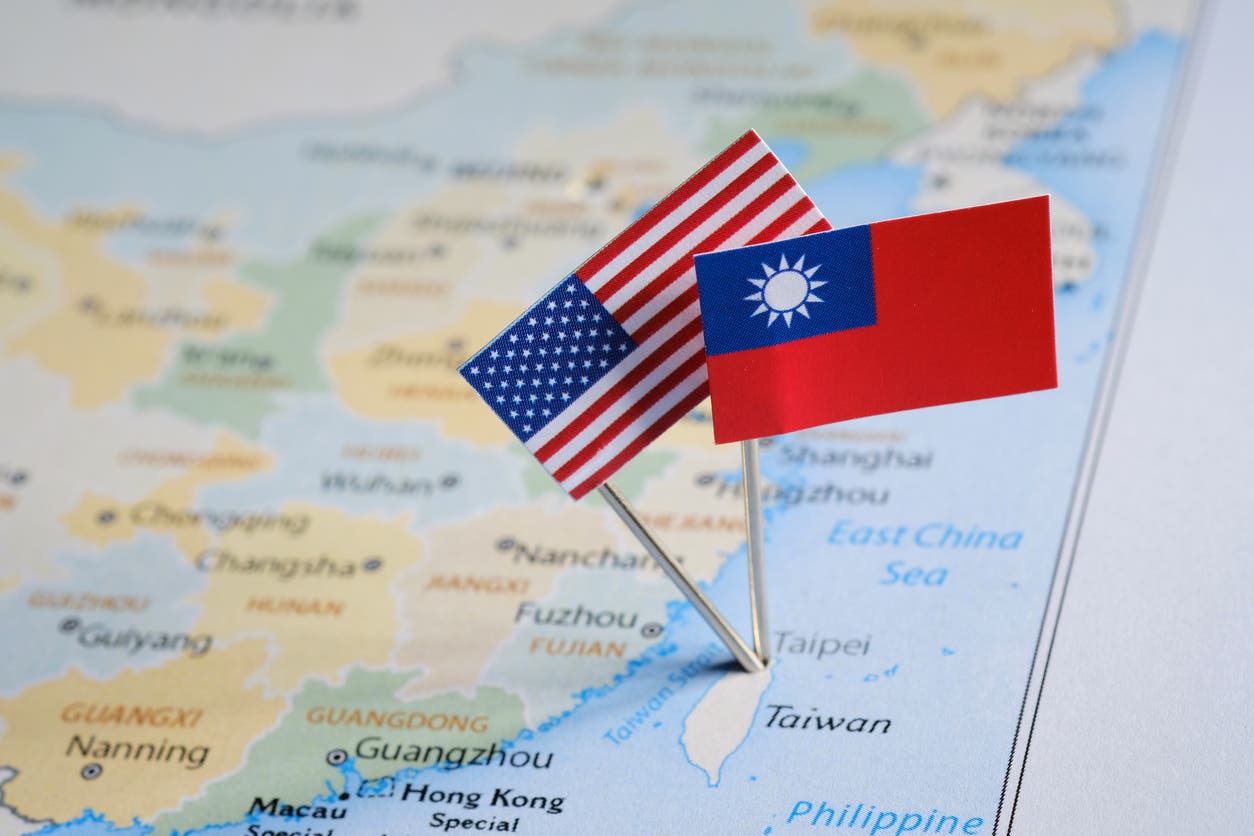 Flag of America and Taiwan
The Ukraine-Russia conflict has revived fears in Taiwan, which China sees as a renegade province that must be reunited with the mainland, by force if necessary.
With the start of the war in Ukraine, Taiwan's President Tsai Ing-wen called on her government to remain on "high alert" against what she described as a "knowledge war" and disinformation efforts by foreign powers, aimed at "using tensions in Ukraine to stoke panic and instability." in Taiwan".